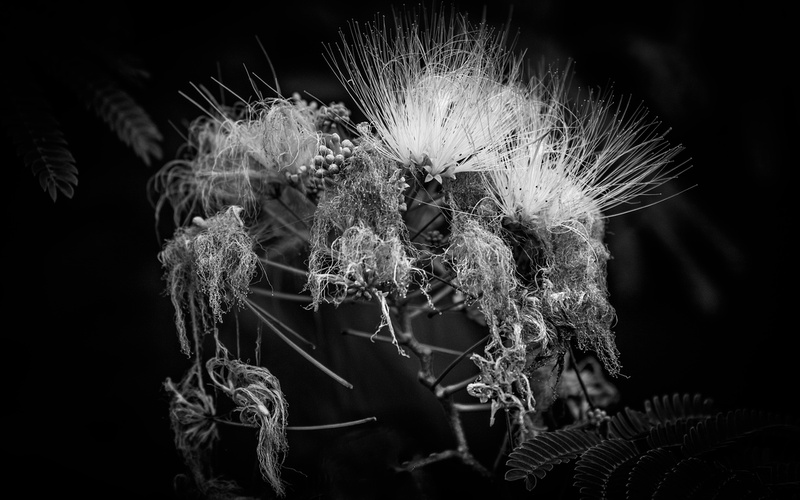 Six Months. That's how much time has passed since the Sumatra adventure, since the time that I was supposed to flood social media with pictures and tales of my travel. Even now, I find it difficult to type out the words though so many stories stew inside of me waiting to be shared. Today, I finally took the first step in what I know is long, long overdue and created the space and time to write. I was staring at the blank screen before me asking "okay, now what?" when I was quickly answered with that little ding in my inbox. Ask, and you shall receive. Ann VosKamp's blog happened to magically appear with the words I most needed to understand. It was entitled "Why You May Be The Most Vulnerable When Things Are Going Well" and she featured guest author Jennifer Rothschild who wrote: "Hard stuff can wear us out and leave us feeling powerless. Sometimes our most vulnerable tired comes after we have stood on a mountain of success and seen God's power…We are all vulnerable after victory." For six months I have been mentally beating myself up knowing how I was failing at telling the stories that so desperately need to be told, but for six months I have been paralyzed, frozen, weighted, exhausted, powerless, and unable to do so.
When I first returned from Sumatra, I was on an incredible high and charged with a passion and purpose unlike anything I have ever felt before. Shortly after, however, that energy dissipated. My physical self began to deteriorate. I was exhausted all of the time, I began to experience tremendous pain in my body, a pain that prevented me from dancing or working out and teaching at the levels that were normal for me. Through my limited mobility, I began to struggle with my identity. So much of who I thought I was rested in what I was able to do and I wasn't able to do much of anything. I was passed off from specialist to specialist and had medical test after medical test conducted. Theories of my symptoms revolved around parasitic infection to viruses from insect bites as a result of travel. The lack of answers directly correlated to my lack of self-compassion and, in typical Dani defense mode, I purposely pushed my adventure of a lifetime away.
On top of fatigue issues and physical ailments, my immune system seemed to be on permanent vacation. Recently, I ended up with my first case of poison ivy as well as my first serious allergic reaction. I was put on prednisone to help with the poison ivy and for the first time, felt the pain in my body subside. I also found out, in part due to the random allergic reaction, that my body was making crazy amounts of histamine. I was quickly reminded on how the things that seem to be inconveniences or hardships really are paths to lead us to truth and best-version-of-self, how what feels like breaking really just might be necessary cracks to allow the light in. For the first time in months, I began to have hope to reclaiming the power I once had. I was so filled with gratitude for the poison ivy and anaphylaxis experience that helped shed light into what was happening inside of me and put me on my first real path to wellness. Turns out my body didn't seem to care for all of the vaccines it received before I left and decided to slowly and systematically protest. Around this same time, Photographers Without Borders released a video on Facebook advertising for their next Sumatra experience. The video featured my story. I had no idea I was being filmed for much of the footage and knew when I saw it, it was time to begin reflecting on and revisiting my Sumatran story…a story of victory, of heartache, of desperation and hope…but before those stories could be told, I had to reclaim my power by telling the story I had been living, the story that is finally coming to an end, the story of a lost and found identity, the story of pain and struggle, the story of gifts in the most unexpected of places, and the story of the importance of self-compassion, forgiveness, rest, and healing. This is where my story begins.
LOVE BIG. LAUGH LOUD. HUG HARD. WRITE ON.
---
Thomas Edison once said "If we did all the things we were capable of, we would literally astound ourselves." I look at this mushroom, at it's sheer will to live, it's determination to break through inches of sidewalk to feel the light of the sun, the beauty mark it received from the piece of itself it had to leave behind in order to break free. If one mushroom has the power to overcome the weight of the world, how much more lies within me to break through the heaviness of things weighing me down or limiting my potential. I refuse to be out-strengthed by fungus.
This mushroom didn't kick major asphalt by playing it safe or staying in its comfort zone. I like to think it had an internal calling to the possibility of an incredible light-filled world even though it was smothered in darkness. It trusted that internal pull and was willing to embrace whatever obstacle or hardship was in its way, even if it was painful and seemingly impossible at times. It would have been so much easier for that little guy to have remained below the surface, but oh, what a glorious world he would have missed out on.
I have begun my own process of listening to that voice within, of finding the courage to get out of my comfort zone, and of painstakingly pushing through obstacles in order to chase a dream. I recently signed up for a photography workshop on the other side of the world offered by Photographers Without Borders. I am a teacher by trade, but in the rare and quiet moments when I am off-duty from being a mom, wife, and/or teacher, I feed my soul with photography. Once I saw there was a way to use my passion to help the environment and serve the world through this incredible organization, there was no doubt in my mind I needed to be a part of it. The thing is, unlike the mushroom, I am not leaving behind darkness. I have an incredible family, wonderful job, and overly blessed life. There isn't a single logical reason to change a thing about it, except for that little voice whispering I was meant for this journey.
Those that know me well know how completely insane it was for me to take this leap. I play by the rules, I color inside the lines, and I generally aim to please all those around me. My happy place consists of quiet moments snuggled with my family at home, I order the same thing off of the menu and I thrive on predicability. I don't decide to up and leave my husband or kiddos to chase adventures around the world. For the first time in my life, I will be traveling solo to eventually meet up with a group of strangers in a foreign country. I should note that the intellectual and artistic genius and talents of this group (all of which I'm pretty sure are are half my age) is absolutely ridiculous and I can't help but think they won't stop questioning how on Earth this crazy mother ended up in their midst. Every time I think about this, I want to throw-up. No lie. This is actually my second time traveling outside of the country, and truly the first time I am leaping way outside of my comfort zone. Self-doubt and fear have been having a field day in my mind. The what-ifs of everything that could go wrong overwhelms me at times and I have to fight hard for my emotional battle wins. Physically, it feels as if I've been stuck with more needles in the past couple months to be vaccinated against all sorts of potential horrors than the pieces of hay in the metaphorical haystack. One day after having received four of those vaccinations, I found myself highly emotional and unable to stop tearing up at everything. I was teaching class (luckily, it's middle school and they get emotional roller coasters) and apologized to the kiddos for my current state and explained to them the process I was going through and the journey I was preparing to embark on. One of my sweet students asked "Ms. Dani, is chasing this dream worth all of this?" I answered him with a whole-hearted and confident YES. I can't teach my children to always strive to live in their fullest potential no matter what fears or obstacles get in their way and not walk the walk. I need to show them that it is only by setting our sights higher, by finding the strength to overcome fear, doubt, and obstacles, by learning to drown out the negative voices, and stop giving in to all of the excuses that keep us in our comfort zone that allow us to live fully and grow into the person we were meant to be. I need to show them that when they have an internal calling to add light to the world, it's worth the journey and the uncertainty and discomfort that follows. I feel as if I have a duty to show them that life is meant to be lived fully, not one day, but in the moments we are given when we are given them.
As I work through my fears and anxiety I see that there is more darkness weighing me down than I had initially realized. That's the insight that comes when we step out of our comfort zone. We begin to get new perspective and clearer understanding of who we are and what we were made for. My process of pushing through the asphalt has just started, but the promise of new light, using my talents and passions to help patch some of the brokenness of the world, and growing fully into the person I was created to be gives me the strength and encouragement to persevere on this crazy YES adventure. Plus, I know I'm going to be meeting some incredibly talented and inspirational souls along the way. There is so mush room to grow into our unlimited potential once we unleash that yes, embrace the unknown and uncomfortable, and set our sights on something higher (yup, I went there). I will be posting snippets of this adventure on twitter @miracleofmoment and through instagram account Miracle of Moment aka MOM (another absolute leap out of my comfort zone as most folks know I have complete social media phobia). I don't know if I'm going to astound myself as Thomas Edison suggests, but I do know I am going to embrace this life I've been given and live fully in the here and now, arms wide open, full-charge, no holding back, no regrets. It's the best gift I can give myself and my loved ones and we only get one shot at this thing called life, so why not just go for it. Here's to breaking past the things that weigh us down and growing fully into our potential in the New Year.
LOVE BIG. LAUGH LOUD. HUG HARD. WRITE ON.
---
It's so easy to take moments for granted. I know I often get caught up in the routine of daily living that some days I end up just going through the motions. I forget that each moment contains its own unique beauty and gifts. It's never the "same old same old," and when it feels that way, I realize that I've forgotten to be fully present and find gratitude in the moment.
The above pictures show the place I often run to when I need quiet time. It's a place that reminds me to be still and breathe in the blessings around me. One picture was taken early one morning. The other was taken during the afternoon the next day. Same scene, but completely different pictures. Life is like that. We step foot into the same scene, but we forget we are given new moments to create new stories and adventures. We forget our power in seeing the scene differently. There are certain aspects of our scene that are set, there are other aspects that fluctuate, and then there is the ever-changing moments that take place within that scene. I've learned that when I take the time to appreciate the light surrounding the scene, my heart opens up. I begin to see the infinite gifts within the small details, whether it be the grace of a heron, the playfulness of a school of fish, the silly chatter of the squirrels, mocking laughter of the ducks, the powerful stare of the hawk sitting in the branch above me, or the sound of the wind as it tickles my toes. Once I start counting the gifts, I find it hard to stop until I reach a point I am so overwhelmed by peace my mind goes still and I can only just sit there and smile and give thanks.
It's easy to reach that place of peace and gratitude on a dock. It's harder in the crazy hustle and bustle in life. I realize, though, that every time I step into school, I have a blank canvas on which to interact with my students and co-workers. Their stories, my story, within those walls are not set but are being written each new moment. My mind likes to take me to a place of past stories in which I encountered frustrations or failures, but when I choose to focus on the light within the scene and I give thanks for the infinite details that go right rather than the small amount of events that went oh-so-wrong, I give myself the gift of creating daily new adventures and hearts full of happy endings. It's my job to seek out the miracles of the moment. They are there, and they are found when we treat each moment as its own and open our eyes and hearts to the infinite and ever-changing gifts around us.
Love Big. Laugh Loud. Hug Hard. Write On.
---
I am currently training for my fourth marathon. I had replaced running with cardio dance and strength training years ago. I was content with this new focus and certainly felt as if I transformed myself into my strongest, fittest self. Then, a group of friends asked me to train with them and join them on their first marathon adventure. I should note that these friends are half my age, and getting caught up in their youthful excitement, I gave them my yes. My husband, I think having some foresight into the crazy that awaited him over the next few months of training, decided it was in his best interest to sign up too. In my "yes" moment, I had forgotten the incredible amount of commitment needed to train for a marathon. What I am learning, however, is the experience of training often teaches us much more about life and who we are more than how to be long-distance runners.
I often here people say "I could never run 26 miles." It's a lie. I would much rather have folks tell me they have no desire to run 26 miles than limit their possibility. With the exception of those with medical or health issues, most people can run that distance if they are willing to put in the time to train. Training is hard, sometimes brutal, but available to anyone willing to embrace the challenge. Marathoners don't start out running huge distances. We start small and add just a little bit each week. It's in that "little bit more" that we begin to see our own potential. We know we will be sore. We know we will have good runs and not so good runs. We know we have to prioritize the time and embrace whatever weather conditions are present. We don't make excuses and we are stronger than the negative thinking that sometimes overwhelms our minds. It's not easy, but it is worth it and it is a choice available to anyone brave enough to take it on.
One of the biggest points to remember is a marathoner's strength is far more mental than physical. Marathoners have a why. A why may be as simple as "because I can" or "because my brother can't" or something far more personal driving someone to push past the status quo and endure the hardships of training. A why has to resonate so deeply that the pain of regret of not finishing or giving up would be far worse than the physical pain of training. Their why is one of their most powerful tools in facing whatever is encountered on the long road that lies ahead. Without a why, however, it is easy to fall victim to the negative thinking and give in to the intense desire to quit. It's the why that makes it all worth it.
There comes a point in training that sometimes, even with a why, a marathoner questions their desire to keep moving forward. Last week, I had a very difficult training run. I was able to finish 18 miles, but I had hit "the runner's wall" and pulled my hamstring along the way. I was running with my husband and we were taking a new route. That route led us on to the side of a highway at which point we had to finish our last six miles running with no shoulder while dodging speeding cars that had no sympathy for exhausted runners. During the next few days after that run, my excitement for the race turned into statements of "this is stupid," "you have nothing to prove," "is this all really worth it?"
I was dreading this week's training run. I had no desire to repeat last week let alone add on an extra mile on top of it. My why had me committed to the long haul, but as I laced up I had a "let's just get this over with" attitude. During the first few miles, I was having all sorts of issues with my fuel belt (a belt that carriers water and gels to keep runners fueled and hydrated). The belt was repeatedly falling off. Luckily, I had had some safety pins in one of my pockets and ended up pinning the belt to my shorts. I was beyond frustrated and couldn't stop focusing on how my belt issue was going to interfere with my time. Runners measure their success in timed miles just as much as distance, and with this start I knew this wasn't going to be a run I could feel good about. Every negative thought possible was pounding in my head. I needed a distraction from myself. It was time to pull out the headphones and turn on some tunes in an effort to drown out the "you might as well just quit now" voices.
As I began to get lost in the playfulness of the music, my reasoning mind returned and I turned to one of the greatest powers available to get one through hard situations. I gave thanks. In that thanks, I began to open my eyes to the beauty around me. That's when I decided this run was not going to be about speed or time. It was going to be a photography run in which I fed my soul just as much as I worked my body. My run soon turned into a game of gratitude tag where I would stop and take a picture of the things I was grateful for along my journey.
Before I knew it, my entire demeanor shifted. I was running lighter, faster, while grinning ear to ear. I gave myself permission to stop at any and every moment to awe some at the beauty around me. The time I took during those stops didn't matter. I began to think of myself as a visitor to this beautiful planet who was seeing things for the very first time (I believe this was a result of the many Dr. Who episodes my children have been watching).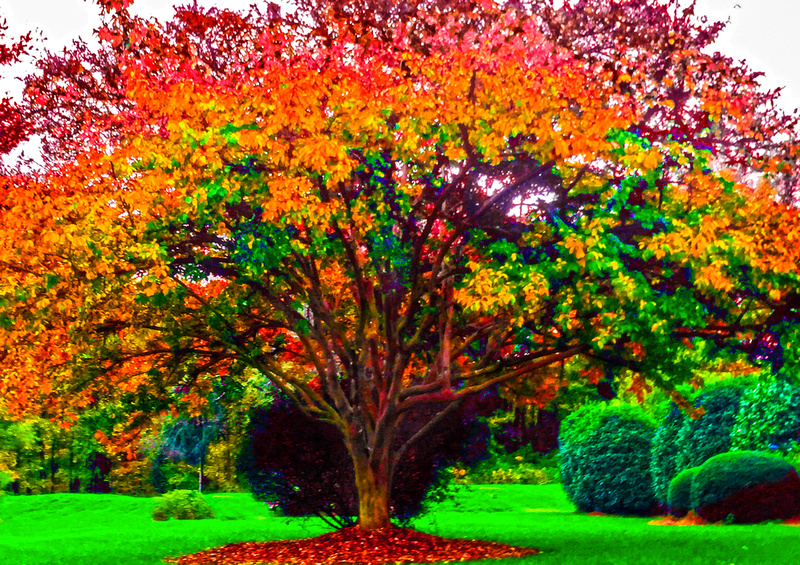 The colors before me were radiant. The planet was alive with wonder. I let go of my need for control and planning, followed my intuition, and turned down a path I hadn't planned on running. Turns out that path added a bit of extra distance to my planned run, but it led me on a wondrous and magical journey. I found myself running free through the woods, alongside rivers, over wooden bridges, surrounded by every color of the rainbow. There weren't any other people around and I became metaphorically lost on the journey. I was living completely in the moment rather than visualizing my last few miles and praying for time to speed up so the run could be over.
It took me a little over 4 hours to run 20.25 miles. It was dark by the time I made it home. I felt alive and energized and knew I had more in me. Don't get me wrong, even though my run had many stops along the path, my body still ached. I was still sore and still avoided stairs at all costs. My heart, however, was filled with gratitude and appreciation and I couldn't wait to share my journey and the small moments of beauty I was able to capture on my phone with those I love.
I realized something on this run. My days of running for time are over. If it truly is the journey and not the destination that matters, I am better served going slow and being awe-struck. I know I will go the distance. I know I will finish my race. I also know it is more important to feed my soul on the journey than my ego (which needs to focus on time and compare it to others). The long distance isn't something that's meant to be endured, it's meant to be appreciated and embraced. When one is anchored in faith with their why and sees the world before them as being abundantly filled with miracles, that's when impossible becomes I'm possible. That's when the real magic begins to happen. I know the road ahead won't be an easy journey. It will be one filled with pain, with hardship, with exhaustion. But, it will also be filled with passion, and beauty, and an overwhelming sense of wonder that fills the soul. It will be a journey of constant discovery. It will be my journey, and oh, will it be worth it.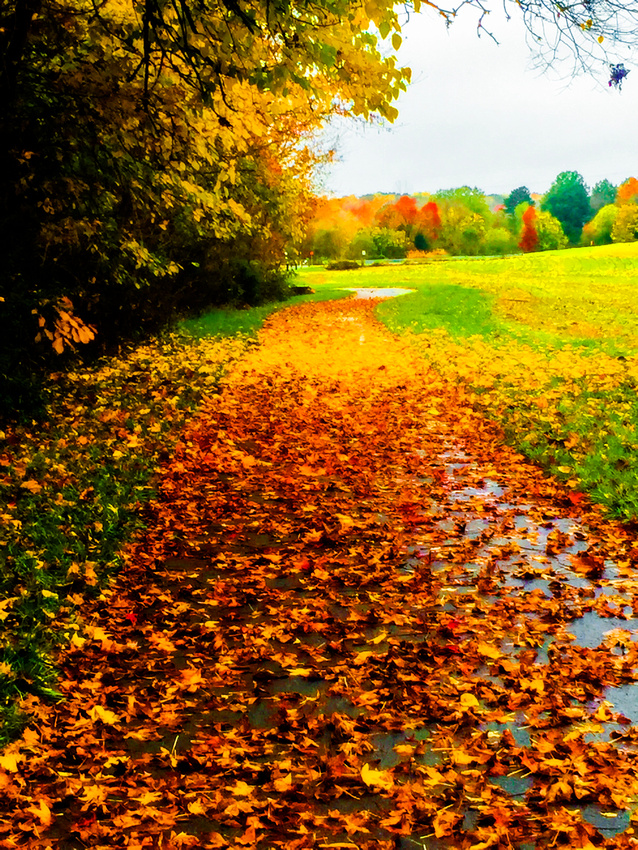 Hidden face in tree eating clovers...
"Yum, those clovers were delicious!"
Beauty even in their brokeness...
It's not what you look at that matters...it's what you see.
The light at the end of the tunnel. Sometimes we have to travel through the darkest of places to get to the most brilliant and radiant places.
Love Big. Hug Hard. Laugh Loud. Write On.
---
Yeah, I admit it. I'm a fraud. I've been pretending to be something I'm not for quite some time now. I pretend to be a photographer and to answer the call to blogging like I'm someone who knows what I'm doing or like I'm someone who has earned the right to do so. I have a tendency to assume this role during big moments in my life, and most of those moments were moments when I hurt the worst. They were moments when suffering was intense, my heart was broken, my soul ached, and I crumpled under the weighted pain of losing loved ones. It's as if those moments gave me permission to tend to my soul. The little voice inside my head has been screaming "fraud" for a few weeks now. Calling me out to be the liar I am. Why? Because unless something drastic happens in my life, I consistently fail to commit to my calling.
It's in those "my world's been rocked" moments that I seem to wake up, at least temporarily. On most days, I feel guilty sitting behind a computer to write or taking time to capture my crazy way of seeing the world through the lens of my camera. Reality tells me I have to focus on my family and on my job. I have a house to clean, bills to pay, meals to prepare, dogs to walk, organizations to serve…the list goes on and on.
It's hard to commit to art when life tells you it's the least of your priorities. There are so many urgent things that need done in a day I no longer have time to commit to that important thing that tugs at my core. It seems selfish to give into my creative temptations when there's "real work" to be done. It's a funny thing, however, when something happens to make the world stop; I can't function unless I return to what feels most real. For me, that's photographing, writing, and exercise. These three activities are my life's testament to unforeseen possibility. They allow me to play on an infinite field defying any boundaries the real world places around me. Through these outlets I find freedom, I find comfort, I find truth, I find peace.
What makes me a fraud is my constant failure to commit to my passions. I'm casually dating them and pursuing them on an occasional basis with no real commitment. To no longer be a fraud, I need to be married to my passions. I need to honor the voice within and live a lifetime commitment to bettering the relationship. I must embrace that "till death do us part" drive to master my craft. I must be willing to train, struggle, sweat, take some blows, fail, get back up, hopefully experience some wins, and spend my time in the arena knowing I took time every day to pursue my passions. Commit. Live my truth. I must play my game daily without waiting for something to rock my world before receiving permission to do so.
The real world does exist. I do have priorities and commitments to others. I fail myself and others, however, when I allow those priorities and commitments to become excuses holding me back from living fully. It would be cruel to blame them for the resistance holding me back from answering my call. The resistance comes from me and me alone. It comes from my lack of discipline, my laziness, my distractions, my fears, my wanting an easy way out. Recognizing and overcoming that resistance is my first step to finally embracing my truth and walking away from this fraudulent life. No boundaries. No limits. No excuses. It's time to start living a lifetime of truth and choose discipline over disappointment. It's time to stop giving into distractions and excuses and start giving it my all, to stop pretending and start doing, for better or worse, till death do us part.
Love Big. Hug Hard. Laugh Loud. Write On.
---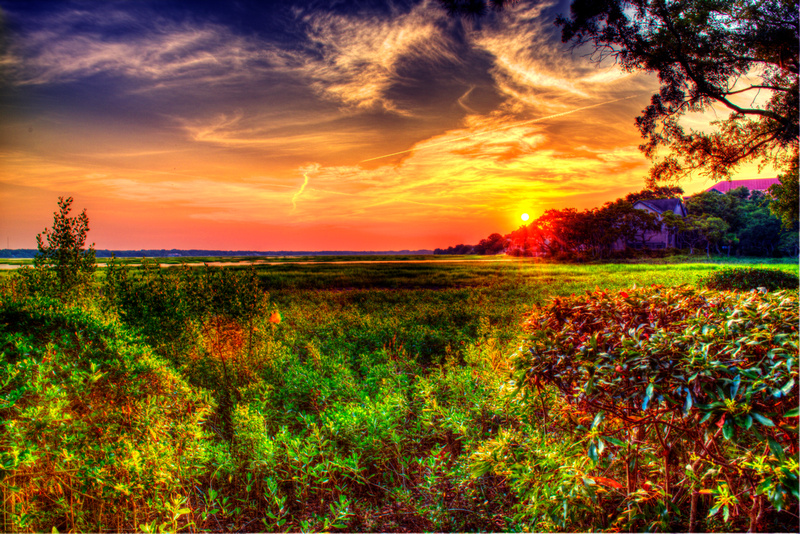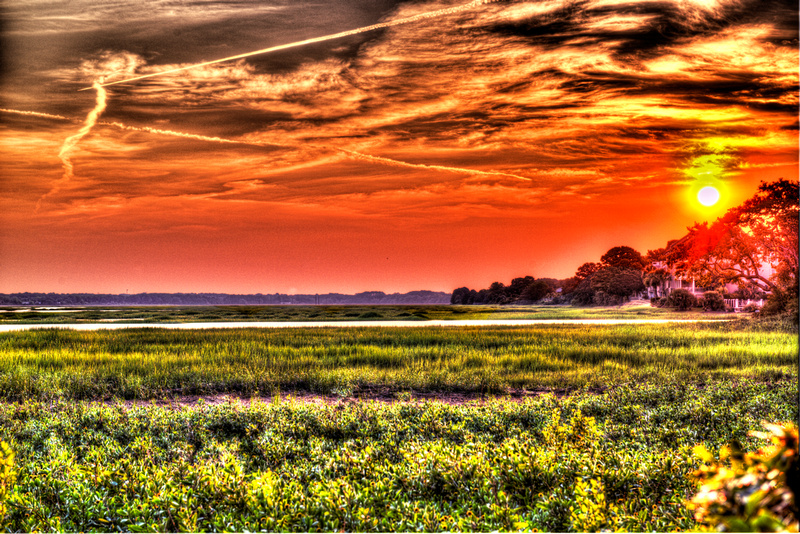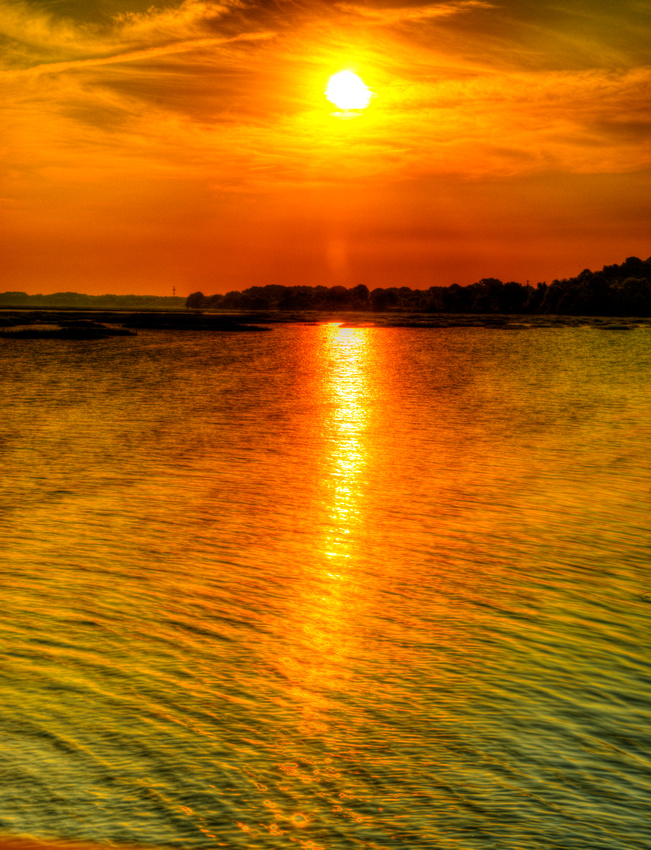 As a child I remember getting so excited when it came time to back to school shopping. It meant it was time to pick up a brand new giant box of crayola crayons. Every year I would reach for the mega box with the built in sharpener that contained wonderfully named shades such as "razzmatazz" and "macaroni and cheese" and the glittery promise of silver, gold, and copper. Sometimes they would be scented, sometimes they contained sparkles, but they always filled my heart with excitement and joy as I dreamt of the possibility of creation within each and every crayon.
Someone once said to me "I was there when you took that photograph and it didn't look that way to me. You changed what was there completely." She was wrong. I made the scene into exactly how my eyes saw it. Henry David Thoreau once said "It's not what you look at that matters, it's what you see." When I am in the moment, when I let go of all preconceived notions about what something is and isn't and look at it as if it were the first time through my camera lens, it's as if that mega box of 96 crayola crayons spilled out into the world's canvas and splashed vitality into the scene. Actually, nature way out does crayola. There are colors out there like "take my breath away blue" and "kick you in your teeth yellow." Colors so wild and beautiful to even try and name them would be a disservice. It's all about opening one's eyes and soaking them with wonder to the point that the wonder completely overwhelms the soul. There is magic everywhere if you're willing to make yourself vulnerable enough to see it. And that magic doesn't happen in a quick glance. It happens when we sit with something, when we find gratitude for the beauty it holds and the gifts it offers. It is easy to allow the daily grind to take over and to forget how to wow ourselves in wonder. It's easy to forget the excitement of seeking beauty in the seemingly mundane and the thrill of discovering the extraordinary in the ordinary. Life is wonder-full when we take the time to awe-some. Goodness knows I've been guilty of not seeing, of missing moments and wishing I could go back and capture moments in an entirely different light. My internal default button is to disconnect when this happens. I disconnect from being present, I disconnect from gratitude, and I especially disconnect from the people around me. The only way I know how to right those wrongs is to wake up to wonder here and now, to step back from the daily grind and just take a breath, to open my heart in a way that makes me crazy vulnerable (especially when it is the most wounded and raw), and to express love and gratitude in words, thoughts, deeds, and pigmented pixel passion.
Just Breathe. Soak your eyes with wonder. Fill your heart with love. Reconnect and become an active participant in life here and now. That's how magic happens and that's how the extraordinary is found in the ordinary. A great big colorful wonder-filled world awaits.
Love Big. Hug Hard. Laugh Loud. Write On.
---
A friend of mine recently asked about my blog. I had mentioned that I had stopped writing because I didn't see the point any more. Don't get me wrong, I still practiced finding and acknowledging gratitudes every day. I just didn't write or document it publicly. I told her I had lost the umph, the drive, the purpose, and I was pretty confident I didn't have an audience anyway so what did it matter. That's when my friend said "I read your blog, Dani Angell. I read it to get inspired."
That should have been enough to start me back up then and there. Truth is, it made the quiet voice telling me to rekindle the spark turn from a whisper into all out shouting in my soul. It wasn't until I received word of the passing of a student that I woke up and am here now acting on what I believe to be part of my life's purpose.
This student was the fifth person within a year and half that I've had to say goodbye to. Out of those five, only one had lived what we would consider a full life. This student only had one year completed in high school. She was full of light and love and energy every time I saw her. When she was in my class she would hug me every day, sometimes even sneaking up behind me to give me a hug, always running down the halls just to give me a hug. Even though she wasn't the biggest fan of the subject I taught, she would still give me her best. After she left my classroom, I still received those amazing hugs every time I saw her. While helping out at a high school dance back in February, she ran over to me as soon as she saw me and we hugged so hard her bobby pins became entangled in my hair and for a moment we were just stuck together laughing. I would also always run into her in the grocery store. Each time, I had my basket full of fresh veggies and she would have chocolate. We had one of these encounters just a couple of weeks ago. I told her one day I would see her with a basket full of veggies. She replied " Ms. Dani, life's too short. Sometimes you just have to go for the chocolate." I smiled and told her I loved her. She smiled back and replied that she loved me too. That was the last time we talked.
Here's the funny thing. I think in more ways she was my teacher than I was hers. Life is too short. Life is completely unpredictable. Through it all, however, we write our stories. We choose how we respond to obstacles. We choose how we are shaped by the joys and sadness life brings. I realized it doesn't matter if I have an audience to write for. What matters is that I am crafting my story with intention. What matters is through life's challenges and celebrations I encounter them with an open heart, that I love big and hug hard, and honor all of the characters and teachers helping me along the journey. Truth is we really don't know how many pages we have to write. We are all on borrowed time. I do know I will make however many of pages I have left count. I will decide the direction of the next chapters in life. My story will be a love story. If by some small chance I happen to inspire someone while writing it, all the better. My "once upon a time" begins now.
Love Big. Hug Hard. Laugh Loud. Write On.
---
Gratitude. I use the spoken every day. I wear it on my wrist. I am intentional about making it a daily practice. I am aware if its power and perhaps that's why I find myself so desperately needing to practice it on a deeper level. The 365 Grateful photo project has been calling to me for a while now and it's time to answer the call. I remember the effect it had on me when I accepted the challenge four years ago. It changed my life. It changed me. Lately, I'm finding whispering and wearing gratitude isn't enough. It's just going through the motions. Like any muscle, it needs to be challenged to be changed. I need to capture it, be with it, find a way to creatively express the beauty of the graces that surround me. So here it goes...
Day 102: Getting Off Track (and back on again)
I have to admit, I got way off track. I'm back on, but taking a slightly new course..check it out:http://danielleangellphotography.zenfolio.com/blog
Day 101: Adventures
Day 100: Establishing Boundaries
Somethings in this life are worth fighting for. I'm grateful for all of the things worth defending and for the brave that shows up in our hearts when it comes for standing up for those precious things that matter.
Day 99: Goslings
I recently learned that goslings mate for life and will even leave the flock to stay behind with a sick or injured mate. It didn't surprise me to learn this. When we walk to the park and watch the proud parents celebrate their new goslings, the family bond is evident. I am grateful for opportunities to learn about the various animals around us and for opportunities to witness tender moments between babies and parents.
Day 98: Chill Time
I am grateful for the soft breeze, the warmth of the afternoon sun, the sound of sweet tunes, and the possibility of an afternoon nap that soothe the soul after a hard day's work.
Day 98: Painting with Light
I am grateful for the excitement found within this soul-feeding passion.
Day 97: Unusual Friendships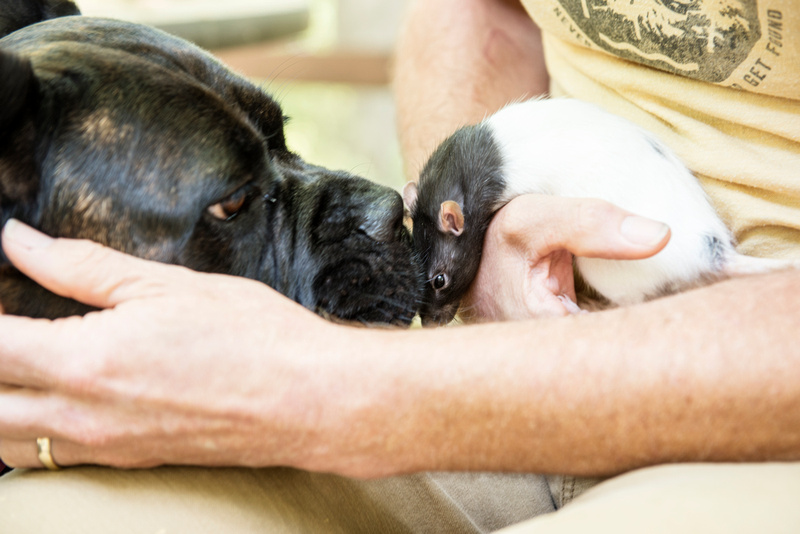 There is something incredibly special when togetherness and play are more powerful than differences and boundaries.
Day 96: Intentional Moments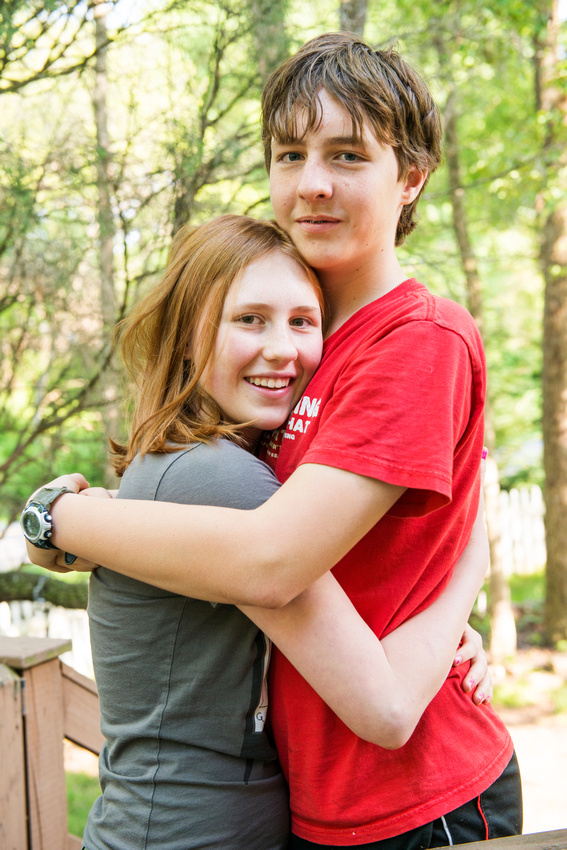 I'd love to be able to offer gratitude for the spontaneity of this tender moment between my children. Truth is, this picture was a result of a bribe. My kids desperately wanted to see the movie The Avengers. Where as they crave action and entertainment, I crave more tender moments between them. I'm not proud, but I did use the situation to my advantage. They had to work together to get a list of chores done and then pose sweetly for a picture. It's amazing what they can accomplish when properly motivated. I'm grateful for the openness to intentional moments. I believe the more they see the push for intentionality behind certain actions, they will come to realize the value behind them and one day live them out intrinsically.
Day 95: Trees
I've always been captivated by the beauty of trees. Each one seems to hold a story and possess an energy that differs from those around it. It is said that under the right conditions the root system mimics the flourish of branches on top. I am grateful for the symbolism, beauty, and complexity found within these masterpieces of nature.
Day 94: Spartan 5k and Cumulative Events
D
My students have been training to run a 5k throughout the entire year. The gradual curriculum instills the confidence and skills needed for all students to accomplish the task at their level. For some, the win was simply in crossing the finish line. For others, the win was in being a top finisher. Regardless of individual goals, my students banded together and celebrated their victories. They saw that through hard work and dedication, they could achieve the goals they set before themselves. They pushed themselves out of their comfort zone only to find a deeper strength within. I couldn't be more proud of these kiddos. I am incredibly grateful to have them in my life.
Day 93: Having a Voice
I've been without a voice for a few days. Having a voice is one of those things so many of us take for granted.I didn't realize how much I talked in a day until it became difficult to do so. I've had to learn to only try and speak when absolutely necessary. I've had to learn to make each word count and make my messages short and to the point. I've had to learn to listen and not respond right away. In all of this learning, I have found a deeper power and connection found within silence. I am engaged with the speakers around me on a much deeper level because I am not thinking about how to respond or what to say. I can simply listen. I am grateful for the learning process and gifts that open up when we realize the power of the gifts we already possess.
Day 92: Inner Beauty
I am grateful for the times I remember to slow down and see the incredible beauty found within in the intricate make-up of everyday things.
Day 91: Opening of Community Gardens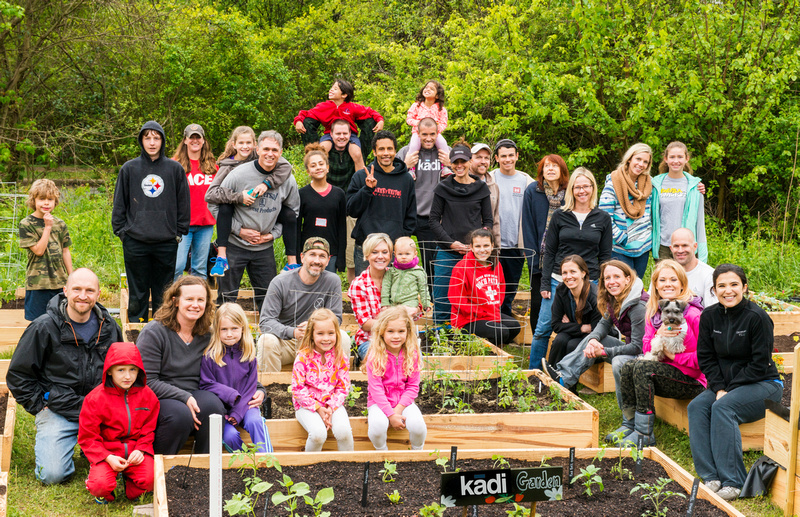 I am grateful for the fellowship, and sharing of gifts and talents as we embark on this new adventure. This special space will no doubt nourish body and soul and serve as a foundation for growing and thriving in togetherness.
Day 90: Spill-Over Lasagna
I am grateful for my loving husband and his delicious masterpiece overflowing with yumminess.
Day 89: Laying Foundations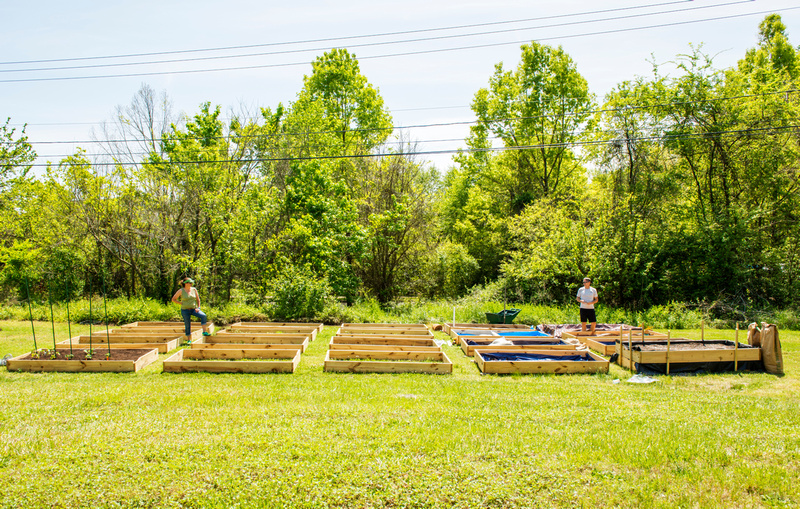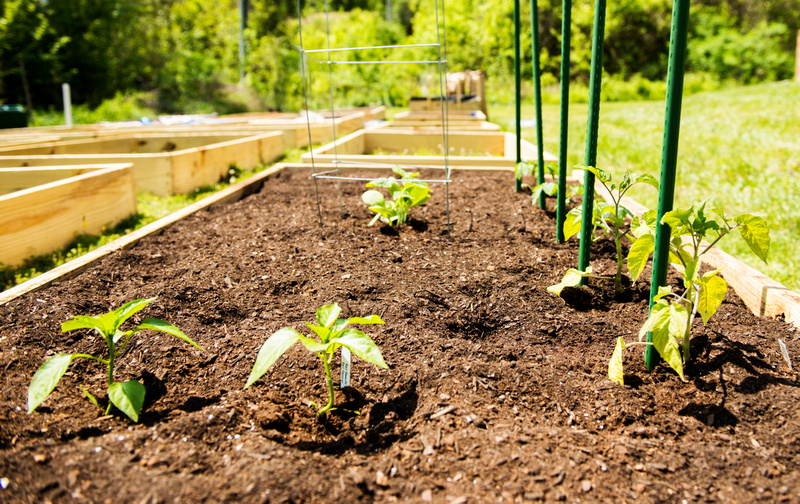 There is something incredibly awesome that happens when we lay foundations. We begin to embrace the creativity that flows as we embark on the process of creating a bigger picture. Thoughts and visions begin to shape themselves into reality. And when we work side by side to achieve a common goal, we begin to realize the sky is the limit. Step by step, together we prepare the fertile soil that will become the foundation of a great abundance yet to come.
Day 88: New Beginnings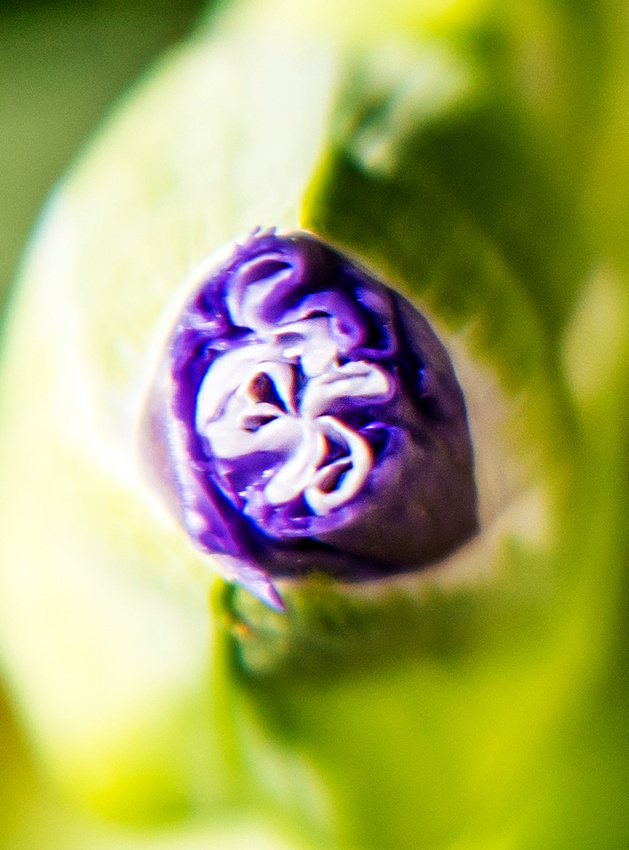 I am grateful for the beauty found in waking up to new beginnings. Sometimes its the simplicity of the little things in life that bring forth the biggest smiles.
Day 87: Plant Preparation
Today we took a big step forward on the journey of growing some of our own food. I've never done any sort of gardening before. Ever. I love the idea that I get to be part of the process in helping these young plants thrive and literally being able to enjoy the fruits of my labor.
Day 86: Fairy Tales
I love fairy tales. They remind us of possibility, hope, love, the struggle of good vs. evil, the power of transformation, a positive attitude, and forgiveness, and the importance of a good pair of shoes. We can often find a piece of ourselves in the characters and quite often we can find the encouragement in writing our own great story.
Day 85: Chocolate
Seriously, there are just some days a little bit of chocolate makes a world of difference.
Day 84: Rain
I am grateful for the the renewal, the invigoration, and the invitation to play that accompany a spring rainfall.
Day 83: Read-A-Louds
Watching two of my favorite girls share this moment filled my heart with joy. It seems like just yesterday my daughter was snuggled on my lap with her favorite books. Now, she is growing into a beautiful young woman sharing her love and passion for reading with this sweet beloved one. Snuggled read-a-louds are without a doubt one of the great joys in this world and I am incredibly grateful for these simple moments that leave us feeling all warm and fuzzy inside and provide the foundation for a life-long love of reading.
Day 82: Prom
What a gift to be able to capture the magical moments of this enchanted evening. I am grateful for the opportunity to photograph these beautiful young adults, and for the time and talent gifted to me in order to capture the best images possible. Sandra Gittleman and Beth Knight, you were my angels throughout this entire process. My gratitude overflows to and for you always!
Day 81: And
I am grateful every day there is a list of "ands" to go through a choose what to photograph and write about. Today, I am grateful for craft time, AND photography, AND family, AND opportunity, AND beauty, AND...
Day 80: Fields of Possibility
It is said purpose in life is found when you play on the field where your passion and compassion meet. Sometimes we may not even realize our passions. Sometimes it's hard to focus on what it is we're after and it takes someone else to help us see more clearly. I recently found myself fighting for something I didn't even realize I wanted. I figured it was a lost battle, but the thought of not having this opportunity scared me more than the thought of getting out of my comfort zone. It turns out, some battles have been won before the need to fight them. Today, I am grateful for people who nurture our paths and for the passions within us (realized or not). I am grateful for opportunities to open up and grow into unforeseen possibility. I am grateful to be able to share passions with others in a way that makes the world a little stronger. I am grateful for coaches who take chances and invite us to play on yet another incredible field in this great game of life.
Day 79: Love
Simply remembering to love and to be loved in return is more than enough to take my breath away.
Day 78: Reflection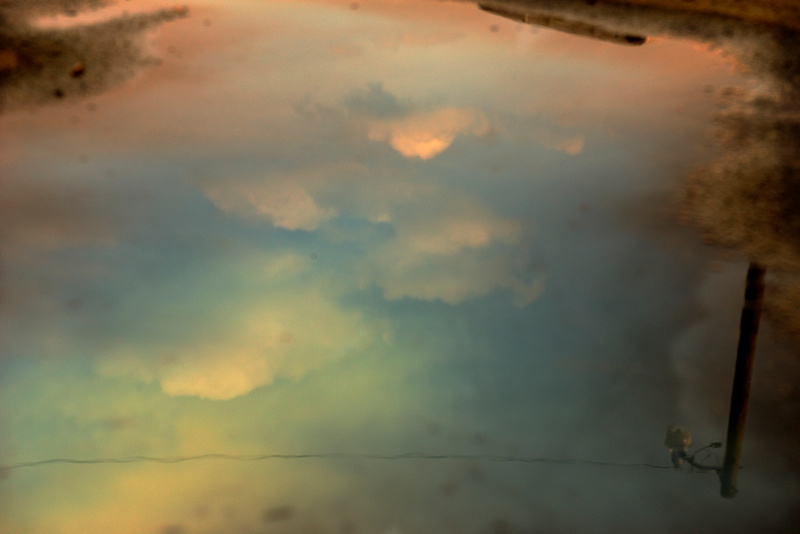 Sometimes when looking back at a big mess I thought was nothing more than a cloudy muddy puddle, I am able to find great clarity and beauty.
Day 77: All God's Creatures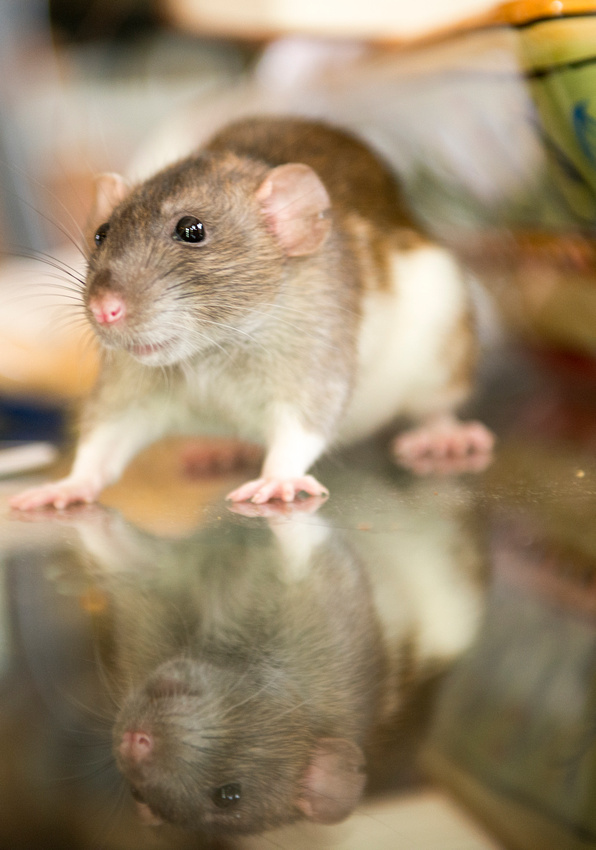 I am grateful for all of God's creatures, big and small, and for my daughter who fully opened my eyes and heart to this love I have for them.
Day 76: Nature Hikes at South Mountain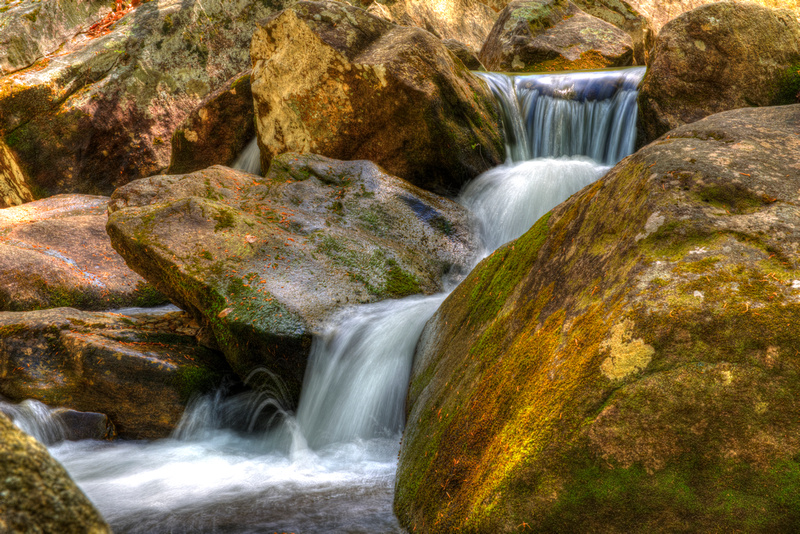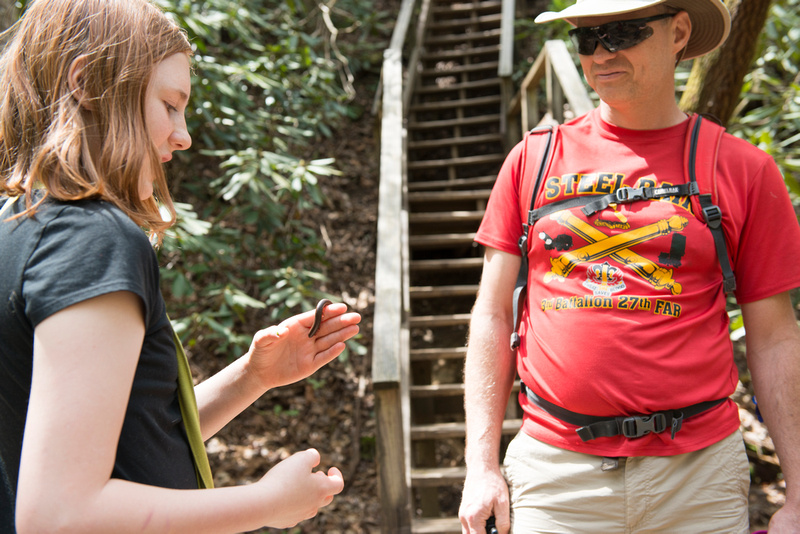 I am grateful for adventure-packed, discovery-filled, grace-infused together time with my family in the majestic beauty of South Mountain Park (and the absurdity that occurred when our small dog decided she had had enough).
Day 75: Mini Golf
There was nothing serious happening in this game of mini golf. I am grateful for opportunities of ridiculousness and playtime with my family. I find it's the moments when we are all fully present with one another that lead to our best memories.
Day 74: Wildlife Rescues and Reminders
While working on editing photos from the 8th grade dance today, I was feeling frustrated that this beautiful spring break day was being spent inside chained to a computer rather than outside playing with my children. I was sitting at out kitchen table with the door leading to the deck slightly ajar allowing me to feel the soft breeze that would dance by every now and then. I certainly never expected this feathered friend to find her way inside. She flew inside, perched in front of me and hen made her way up into my daughter's bedroom. We're not sure if this Carolina Wren had a mistaken identity of being a House Wren, but she delighted in teasing us as we tried to capture her and release her outside. She gave me the gift of playtime and brought the outdoors inside with clear permission and priority to step away from my computer. Once again, my feathered friends served to remind me of Something Greater (Day 66).
Day 73: Inspiration and Talent of Artist Sandra Gittleman
There are simply no words to convey my gratitude for this amazing lady. After witnessing her incredible gift and talent in action while helping decorate for the 8th grade dance, I asked for her help with ideas for prom photography backdrops. The result? The incredible mural above. Sandra gave up a great deal of her time and poured tremendous love and energy into making this creation a reality. Watching her creative genius in action was nothing short of incredible. Her work is a testament to the miracles that occur when we prepare our blank canvases and just trust and let angels intervene (see entry below Day 72 blank canvas). The best gift, however, was the time I spent with this beautiful soul and the blessing of her friendship. To see more of Sandra's brilliant works, check out her website at: http://www.vinedressercollection.com
Day 72: Blank Canvases
w
I spent a good part of today priming one of my photography backdrops. The backdrop was a beautiful muslin red pattern and part of me had a hard time covering it with a sloppy white patternless mess. It was scary painting over a perfectly fine backdrop. I wondered many times if all of the effort was worth it, especially knowing I was relying on the help of a friend for the transformation to take place. I realized I needed to embrace a blank slate and a willingness to let go of "what was" to prepare for untapped possibility of "what is yet to become." I needed to have faith that I was adding to something rather than taking away. I had to admit that the product of combined talents and energies would be far greater than a mass produced product. Fear can grab a hold of us when we get away from what is easy and comfortable, but it doesn't hold a candle to the exhilaration felt when knowing the blank canvas before me was now a field of unlimited potential.
Day 71: Coming Home
Some gratitudes are just worth repeating twice. Our home may not be perfect, but its somewhere we all love returning to. When we walk through the door we know it is a safe come as you are kind of place where the first and last words of each day are "I love you." I am grateful for the perfectly imperfect foundation we have built and the wonderful crazy that happens within these walls.
Day 70: Easter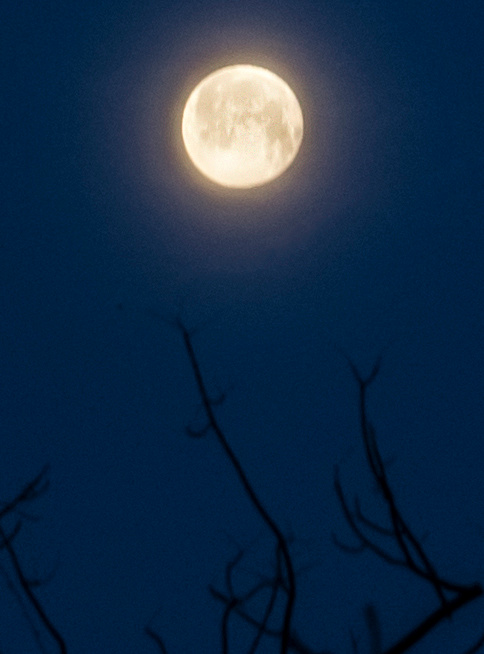 I have always loved the quote "What the caterpillar calls the end of the world, the Master calls the butterfly." Easter reminds us of the truth behind this statement. Through our deepest suffering and darkest moments, if we keep faith, hope and love will prevail. Pain and darkness are realities in our world. If we choose to keep our focus on them, they will consume us. Light and love are real too, however, and small doses have the power to extinguish vast depths of darkness. We will encounter trials and hardships, and may even be pushed to places we feel we can't bounce back from. When we stay grounded in the truth of our faith, when we lean into the strength of others when ours fails, an incredible transformation takes place and we may even be carried somewhere we never dreamed possible. Where we set our sight matters. Hope is always possible. Love always prevails. We just have to look up. I Believe.
Day 69: Traditions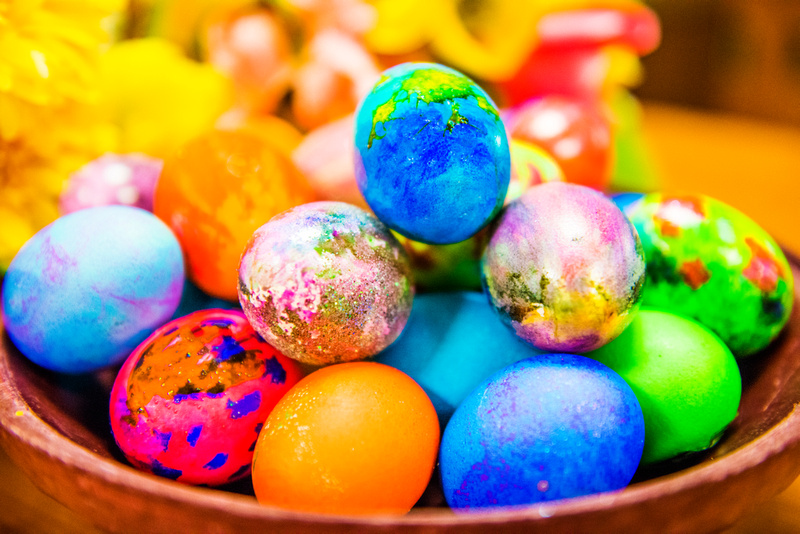 I love coloring Easter eggs with my family. We end up painting a bit of our personalities onto our eggs and realize they look most beautiful when we put them all together. Sometimes we even discover our best eggs may even be a little cracked.
Day 68: Road Trips
Road trips are often a source of excitement in our family. The kiddos get to pack bags of special snacks and entertainment. We pick out audio books we all listen to together. We try and find small adventure stops along the way, and we make the most to enjoy the rare ocassion of being able to spend hours together with one another. I am grateful for the gifts that come from this togetherness and for the safety we have been blessed with along the way.
Day 67: Shared Paths
I am a firm believer that everyone we cross paths with in life were put there for a reason. I am always grateful when after some paths part they find their way back together again.
Day 66: Ask and You Shall Receive
This morning when I awoke, I set the intention of being the best version of myself and to be impeccable with my word. I said a prayer and asked for help in staying rounded to God's presence. Throughout the day, I was gifted with beautiful encounters with all sorts of birds. I saw hawks soaring above, herons gracefully posing within feet from where I was standing, osprey diving into a pond and skillfully clasping their meal. I knew without a doubt these creatures were the answer to my prayer. Each of these majestic sightings happened while at work when I didn't have my camera. When I returned home, I knew I needed a picture of a bird for my blog. Once again, I asked for an encounter, but this time, I specifically asked for a bird. I stood on my back porch a good bit after saying the prayer and figured I had already received my miracles for the day. Just as I was about to go inside, a bird landed in the grass near me. As soon as I grabbed my camera, it hopped into the shadows under our trampoline. The drastic contrast between deep shadow and bright sunlight made capturing the picture tricky. As I struggled to take the picture, and apparently not being content with all that I have already been given, I once again asked for a closer encounter with a bird. As soon as I uttered my prayer, the bird flew directly at me hitting my cheek with its wing as it flew by. If I wasn't so busy screaming, I'm sure it would have made an awesome picture. In that moment, I realized the importance of being careful for what you ask for and the importance of finding gratitude for the gifts given without desiring more.
Day 65: Good Eats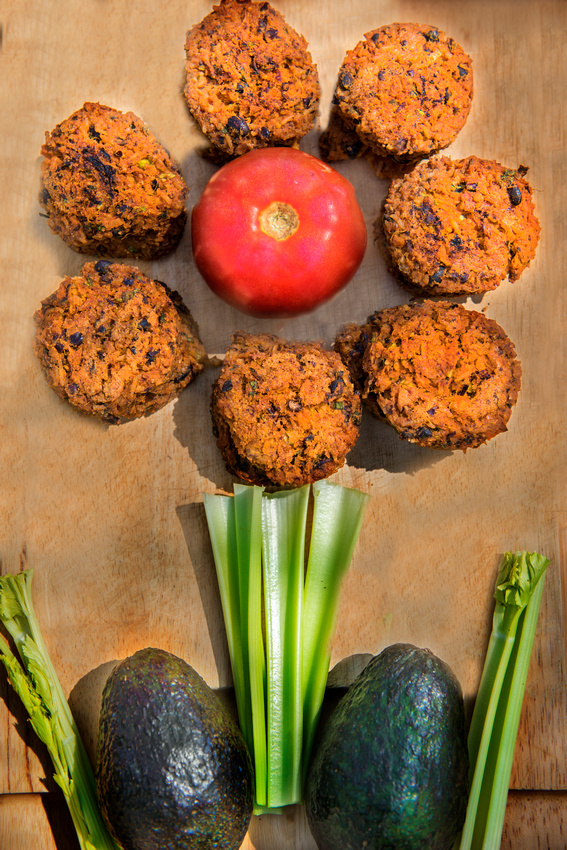 Grateful to be able to to cook nutritious meals for my family and for opportunities to play with my food in the process.
Day 64: Gift of Time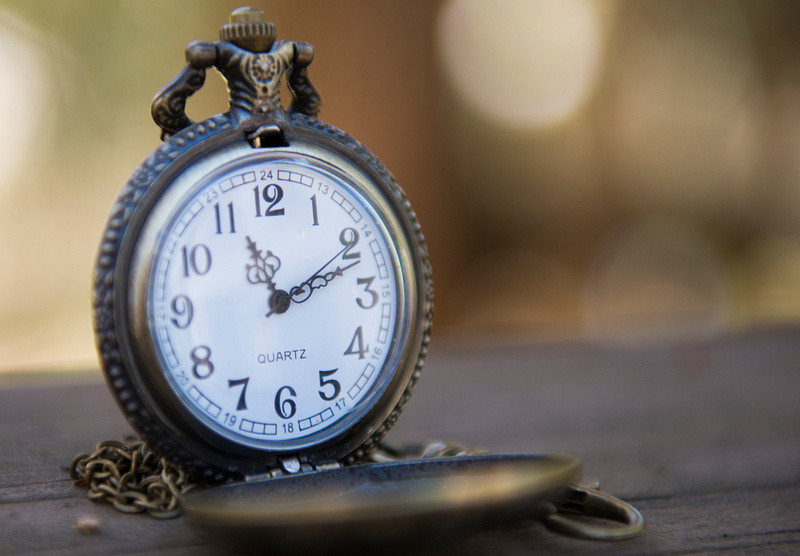 Today seemed like nothing more than a blur with time spinning out of control. I realized my priorities were not the focus of my time today, but assuming all goes well tonight, I hopefully will have the gift of a redo tomorrow. It's possible busy days consume us to increase our desire for intentionality. Our internal alarms go off when we lose sight of what's important. I am grateful for the awareness and desire to make my seconds count.
Day 63: Laundry
It's amazing how fast laundry can pile up. I was faced with the Mount Everest of piles today. It's hard to wrap my head around the reality that we own that many clothes. While conquering my mountain, my son walked over to my side and simply began folding. Piece by piece, we conquered that pile in no time. I never asked him for help. He never asked me if I needed help. He had already tackled his list of chores. My husband and daughter were out taking care of their chores, and he simply showed up to help me with mine. We chatted through each crease and fold. Nothing deep. Just conversation. Even through the process of folding the fitted sheets with my teen boy ( a scene that could have made its way into any sitcom), we were completely present with each other. I am beyond grateful for that mountain pile that gave my son the opportunity to serve, for its gift of time and conversation, and for the reminder that simple acts of love can transform mundane tasks into cherished moments.
Day 62: Cast Parties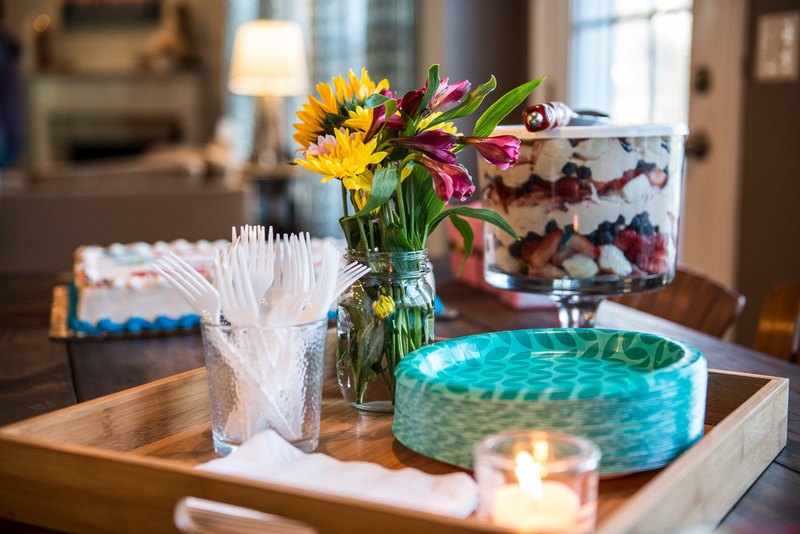 There is a special bond that forms within a cast. They become an extended family. Typical lines of grade levels and cliques are broken down during the hours poured into practice and replaced with love and respect for one another. It is this love and respect that makes magic possible, that contributed to the overwhelming success of the show. This bond was not only between students, but extended to staff and parents as well as they sacrificed precious time and talent to support the students and overall production. The students took notice of those acts of love. They lived gratitude as a result. It was such a gift to see this bond didn't deteriorate on closing night and to experience the joy these students felt coming together once again.
Day 61: 8th Grade Dances
*Above paintings by super talented artist Sandra Gittleman served in MS gym transformation.
*Wall art above provided by parents and Student Government part of MS Gym transformation.
The Community School of Davidson hosted an 8th grade dance this evening. This event was an evening of incredible transformation. The typically drab middle school gym was transformed into a hip club area rocking a New York City theme. The students were transformed from gym shorts and jeans teens into breathtakingly beautiful young adults. Just as in the moment of Cinderella's transformation, I suddenly saw these kiddos in an entirely different light. High School is just around the corner, and before I know it, they all will be off in their own way leaving their mark in this world. I am incredibly grateful to all of the adults that made the magic of this evening possible. I am grateful for the opportunity to share in these precious moments with these beautiful children. I am grateful for the memories and moments that happen in the passing of time and special events that make you aware to stop and notice the transformation taking place.
Day 60: Togetherness
Because life's moments are just sweeter when you share them with others...
Day 59: Finding Joy
My son turned fourteen today. He spent the day sick in bed. I should have been working today. Instead, I spent the day at a friend's funeral. On the surface, it would be easy to say there's not a lot to be grateful for today. But I would be wrong. Dead wrong. My son may be down and out with a bug, but overall he still has his health and he is still here with me. I may have been grieving with hundreds of others over a beautiful life that ended much too soon, but I was in a room filled with incredible love and compassion. This was the third funeral I have attended within a few months. Each person laid to rest was taken at an early age. At some point, it's impossible not to think about your own funeral, because let's face it, we're all on borrowed time. When it's my turn, will so many people show up that two overflow rooms are needed? Will people think I left the world a better place? Will folks be aware of my love and gratitude for them? If life went on forever, would we attempt to live it to the fullest and find gratitude in each day we were given? Perhaps the awareness of knowing we are on borrowed time awakens us to loving and living life more fully. Even in the midst of pain and sorrow, we are surrounded by blessings. As long as we are open to seeking out those blessings, to giving thanks, joy is possible in even the most difficult of situations. I'm enough of a realist to know life isn't always rainbows and unicorns, but I do know joy is possible in any given situation. I do know when we search for those blessings, we choose not to suffer through the pain and sadness. I know we were designed to be overcomers. We just have to be strong enough and willing enough to seek out the joy.
Day 58: Life as a Work of Art
Art isn't always pretty. It's often not black and white, it doesn't necessarily follow rules, and many artists choose not to color within the lines. But somehow through the mess and chaos, a big picture begins to emerge and amazing beauty reveals itself. I love being a part of the process in helping my students discover the life artists they were created to be.
Day 57: Helping Hands
I am incredibly grateful both to and for my colleagues. Our school community suffered a heart-breaking loss with the sudden passing of one of our incredible members. The services to honor this incredible light will take place during school hours. If it were possible, I think most of our staff and community would be there because that's the impact this special person left in this world. She was pure sunshine. I have seen selfless colleagues make great sacrifices while offering creative solutions to internally cover as much possible in order to allow a large number of our staff to attend services. I barely even had to breathe a word before my partners in crime Tiffany Saborido and Andrew Dearmin came up with a rearranged schedule which would allow me to attend. A great amount of healing lies ahead, but the love shown by our extraordinary community will be the constant source of light and strength on the sorrowful journey.
Day 56: Night out at the Theater
In our family we believe in giving gifts of experiences rather than things. We know memories of togetherness will far outlast any toy or item. For Christmas, I gave my mother and sister tickets to see Kinky Boots which we finally were able to turn in. I am grateful for the time shared, the memories made, and for the chance to watch this stunning performance. The energy, talent, humor, and positive messages contained within this show was through the roof and the experience we had prior to the show is one we will be laughing about for quite some time.
Day 55: Spending Time Outdoors
My boys awoke at the crack of dawn to venture out on a scout backpacking trip. I am grateful my children love spending time outdoors and exploring the earth around them. After seeing my boys off, I was gifted with this beautiful sunrise. Nothing makes practicing gratitude easier than time spent in nature.
Day 54: Spring
New buds abound this first day of spring. Today, I find gratitude in new life full of grace, hope, love, and faith, and the reminder of the intricate process which cultivates life's most beautiful blossoms.
Day 53: Opening Night:
I love the energy, the passion, and the fruition of hard work and dedication surrounding opening nights. Erik D and his support crew put on a flawless production of Starmites. It was truly incredible to watch these shooting stars shine brilliantly!
Day 52: It Takes A Village
My morning began with my daughter slipping and spilling a pot of boiling water on her hand. Most of her hand and her wrist were covered with a nasty burn mark, but she is built Ford tough. After some ibuprofen and aloe, she grabbed her backpack and headed to school. Half way through the school day, however, she was in a good bit of pain. I was in the middle of teaching and had to step out of my class to help comfort my daughter. I had no way of helping to relieve her pain and felt horrible and helpless. One friend happened to be in the hallway and was able to replace the ibuprofen that had worn off (and that I had forgotten to bring to school). Another friend took part of her planning time to run to the store to get aloe. I tried to express my gratitude through the overwhelming feeling of mommy guilt for not planning ahead to take care of my daughter. My friend simply replied, "Relax, it takes a village." Sarah Hof and Amy Light, I am deeply grateful to have you as part of my village and for your willingness to go out of your way to help and comfort mom and daughter. Thank goodness for villages.
Day 51: Lucky Surprises
While rushing down Main Street today, I came across this beautiful sight. I was late for an appointment but couldn't pass by the opportunity to stop for a moment and enjoy the serenade of this sweet violin. I am so grateful for this gentleman who took time out of his busy schedule to share his talents and remind all of us to slow down so that we may enjoy life's gifts. What a rare courage to simply show up and light the world around us.
---
Gratitude. I use the spoken every day. I wear it on my wrist. I am intentional about making it a daily practice. I am aware if its power and perhaps that's why I find myself so desperately needing to practice it on a deeper level. The 365 Grateful photo project has been calling to me for a while now and it's time to answer the call. I remember the effect it had on me when I accepted the challenge four years ago. It changed my life. It changed me. Lately, I'm finding whispering and wearing gratitude isn't enough. It's just going through the motions. Like any muscle, it needs to be challenged to be changed. I need to capture it, be with it, find a way to creatively express the beauty of the graces that surround me. So here it goes...
*** FOR MOST RECENT POSTS PLEASE SEE Blog Part 2-
http://danielleangellphotography.zenfolio.com/blog/2015/3/365-grateful-again--part-2
Day 50: Tribes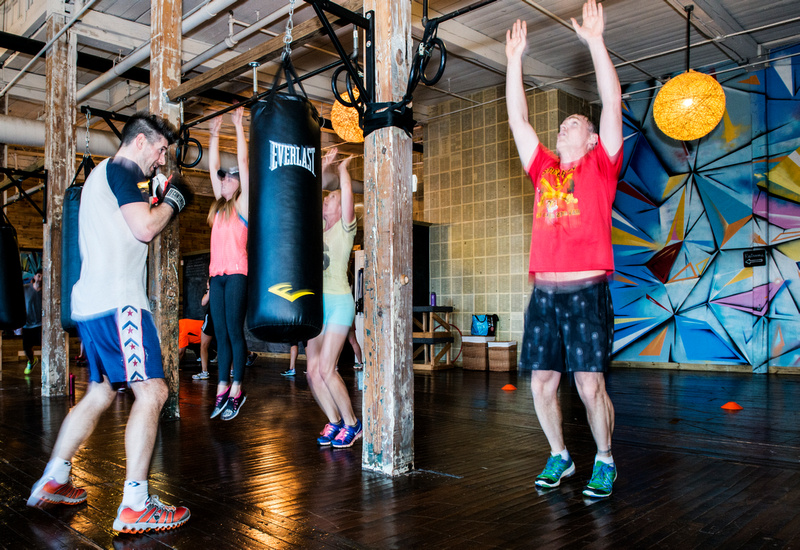 Today, I was asked to take pictures at Kadi Fit (Cornelius, NC) to promote March Man Month. I love when I have opportunities to share my passions and give back to this selfless community (or tribe as its members know it). Kadi is a place that honors the unique ways each of its members are gifted and inspires each of them to journey on the adventurous path of discovering their own special light. I can't even begin to count the ways this tribe has shared its passions and gifts to support me on my journey, and I am grateful for the opportunity to return the favor.
Day 49: Backyard Gatherings
Regardless of age, there is something absolutely wonderful about backyard togetherness.
Day 48: Summit Races
I love when the awesome atmosphere found at Summit Coffee Shop spills out into the street for a 5 mile run and post party throw down. The incredible crew that kick starts my mornings blended art, community, charity, fitness, food, and fantastic fun and served up an energized, passion-packed evening beyond compare.
Day 47: Creating the Story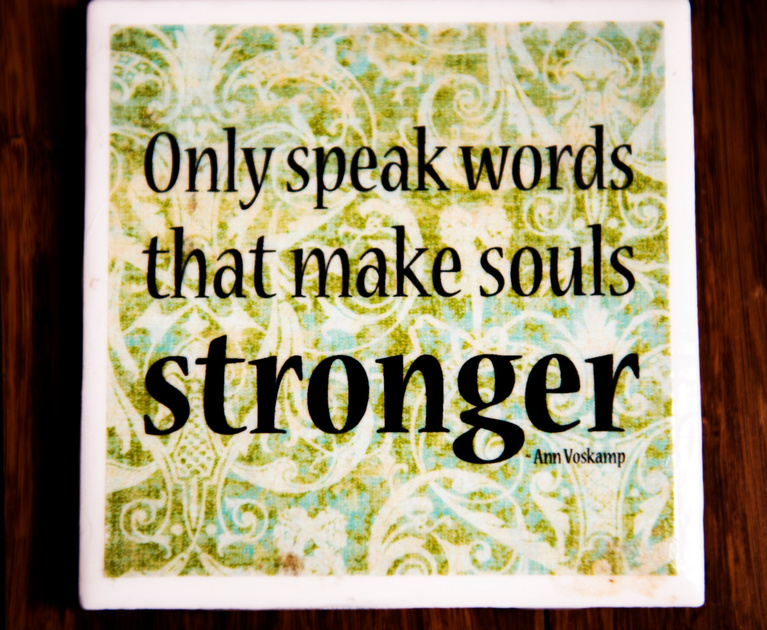 I am grateful for the fact that every day we are given, we have a chance to create our life story. Whether it is deciding to end a chapter and begin a new, or continuing to weave in details of love and adventure into our on-going tale, we get to be a contributing author and shape our main character. The awareness of the unlimited possibility hiding in each moment empowers us to create significant and captivating plots that will hopefully be worth passing down through our future generations.
Day 46: Nephews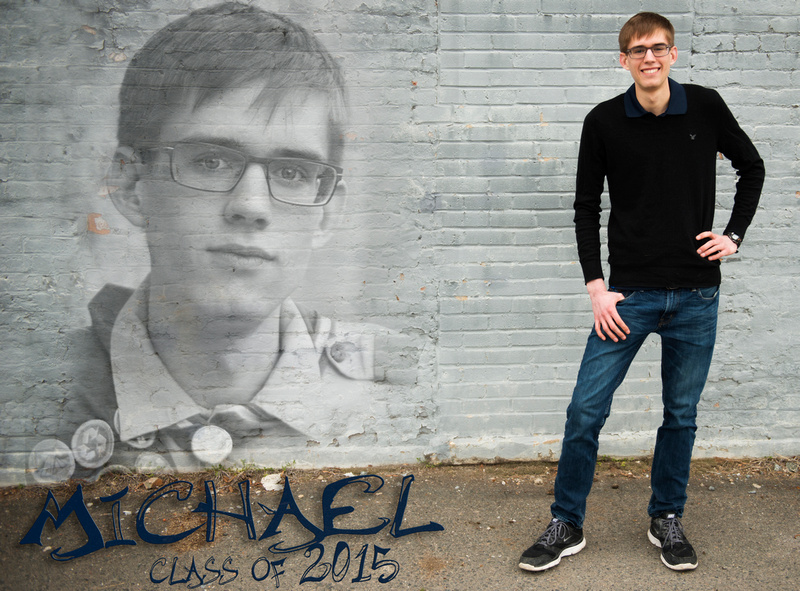 I am beyond grateful for one-on-one time with my nephew Michael. Love, love, love this boy.
Day 45: Gift of Self
When I think back on my middle school teachers, I can remember the names of the ones that I loved and ones that I certainly wasn't fond of. I have a hard time recalling the names of the many teachers that fell within the middle category. Mr. D. won't ever have to worry about any of his students forgetting his name. Like many of our arts teachers, he gives up his mornings, lunches, afternoons, and evenings to share his passions with his students. His students adore him. During these past few weeks, Mr. D has pulled some incredibly long hours prepping our showtime group for competition and preparing our middle school performers for their big musical production. I tell my kids that gift of self is the best gift they could ever give to anyone. Mr. D. may not tell the kids this, but he teaches it by exemplifying it every day. I am grateful for him and for all of the teachers that constantly teach the importance and beauty of gift of self.
Day 44: Visual Reminders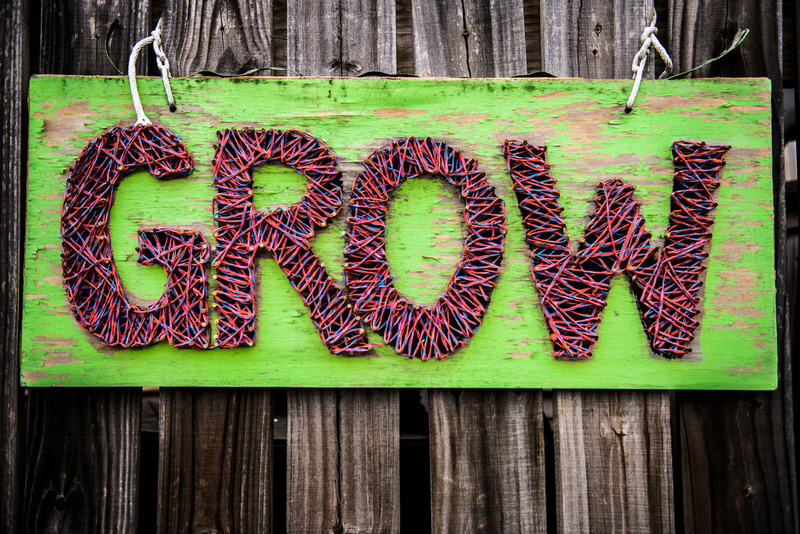 Yes. Please. And let's not forget to bloom in the process.
Day 43: At the End of the Day...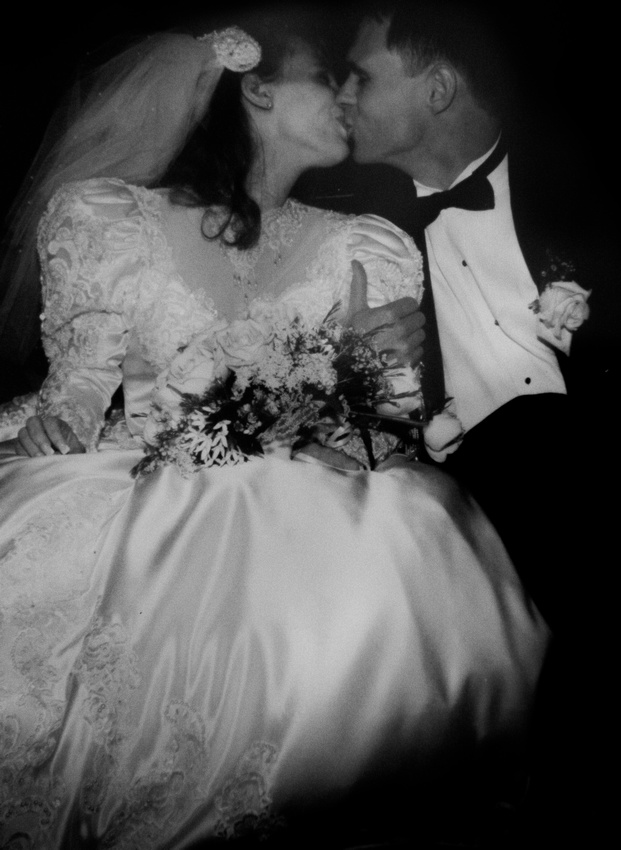 Let's face it, some days it's easier to be grateful than others. Today was one of those days when things just seemed to go wrong. I was feeling a bit like Alexander and the No Good, Terrible, Horrible Day. I topped off my evening with a yucky disagreement with a good friend. Ugh. I have to admit, at day's end I had not taken a picture nor was I motivated to complete my task. I was tired and was looking forward to starting fresh in the morning. My husband once told me those are the days when it is most important to find something to capture. He's a smart one, that guy. What to capture...health, family, the fact that I have a roof over my head and food to eat...hmm, maybe my day isn't so bad after all. My wandering led me to a floral display and wedding picture in our dining room. Seeing the combo of the two made me realize no matter how many tears have fallen or fists have shaken in the past twenty years, I end and start each day with the man I love. No matter how blah moments of today were, I am grateful to have someone to share my yucky days with and for the strength that comes from scars.
Day 42: A Walk in the Woods
My children and I discovered a new park today while geocaching (amazing family fun). I am grateful for their curious spirits, their love of family adventures, their ability to discover treasure everywhere, and the simple fact that they still love to climb trees.
Day 41: Visiting with Past Students and Watching Amazing Arts Performances with my Daughter
A few years ago, I was faced with the most challenging year in my teaching profession. I moved to middle school, an age group I told myself I would never teach, teaching a subject matter in which I had no formal education. Each day seemed to lend itself to chaos and doubt as I found myself trying to fit into middle school all over again. Today, I couldn't imagine doing anything else and I know without a doubt I am exactly where I am supposed to be. The two students pictured above were part of my constant motivation to find a way to make that first year work and push me to be the best teacher possible.
I had the awesome pleasure of watching these two beautiful ladies, alongside many of my past students, put on an amazing performance of Bring It On. The show was beyond phenomenal. As I watched all of these kiddos share their incredible talents with an enthralled audience, I couldn't help be grateful that even for only a brief year I was able to share life with so many of them. As these students grow and accomplish amazing things in this world, I hope they know their teachers will always hold them in their hearts and be cheering them on in the sidelines.
Day 40: Music
Sometimes you come across music that speaks to your heart and makes you think it was written just for you. I found that in an entire album. Jason Mraz is one of my favorite artists and I am completely in love with his new album YES! Today, I am grateful for soul-feeding tunes that bring joy to the heart.
Day 39: Gifted Moments and Memories
Today would have been my daughter's fifteenth birthday. We lost Gabrielle shortly after birth. There is a sadness and ache that lingers in her absence, and it seems heavier to carry on her birthday. The pain my husband and I endured after we lost her is one I wouldn't wish on anyone. There are times I ponder that if I had known we were going to lose her, would I have chosen to go through the pregnancy. The answer, a whole-hearted yes. All the grief in the world wouldn't stop me from missing out on the moments I had with our little angel. Yes, tears still fall and I still miss her with my entire being, but I am incredibly grateful for the beautiful time we had together. Her brief time with us reminds me that we are all on borrowed time. That everything we have isn't ours, but merely on loan. and every moment we are given is a gift. She opened my eyes and heart to cherishing moments more deeply and gave me an awareness to not take things for granted. Today, I am deeply grateful for the moments and memories Gabrielle gifted us with and for her presence in our lives.
Day 38: Love Wins:
I love working for a school that emphasizes the arts. Today, I helped out with the 6th grade play which focuses on Anne Frank. I sat through the play four times and was completely engaged during each performance. I couldn't help but reflect on Anne's experience. I wondered how this young girl could fill her book with words of love, goodness, and kindness while staring hate, evil, and brutality in the face. My heart aches for the short and difficult life she had, but I am grateful for how her love and strength eventually overcame the darkness. This was the 8th year our 6th graders performed this play. That means in our school alone, she has taught the importance of hope, light, and love to over 800 students. Our students know that being a bystander is just a bad as being the bully. They know that one person, no matter how small, can make a world of difference. My day ended with a staff meeting at our high school. Upon leaving, I took time to notice the love lock art display at the front of the school. There is a lock for every staff member. It reinforced the fact that no matter what obstacles or challenges we are faced with, at the end of the day LOVE WINS.
Day 37: Brooklyn
I had the incredible gift of spending my day with this beautiful girl. I loved exploring everything all over again and seeing the world through her eyes. It was as if I was experiencing something for the first time all over again. She drew my attention to the beauty and the feel of a small leaf, the thrill of splashing in puddles, and opened my eyes to discovering this great wide world around us. After all of our big adventures, this little one snuggled into my shoulder and soon after fell asleep. Sometimes, it's the little moments that have the biggest impacts on our hearts.
Day 36: Gift of Nothing
When I arrived at work today, a special friend surprised me with a "just because" gift. This gift of NOTHING was EVERYTHING. It reminded me that to give big is to live big. It also reminded me that others may have a perspective of us that doesn't always align with our own perceived image. When we take the time to share those beautiful perspectives we have for all of the amazing people in our lives, it helps to remind them of their purpose and potential. My entire day changed because of this gift and it set forth a ripple effect of love and gratitude. Beth Knight, you are the gift, dear friend, and I will always be grateful for the gift of you.
Day 35: Meeting New People
This afternoon, I had the awesome privilege of doing a photo shoot for the Bormann Family. Parents, siblings, and cousins were together for the first time in a very long time and I felt their incredible love for one another the second I walked through the door. It didn't matter that our outdoor shoot moved inside due to rain and we had four small boys that would rather be playing with tools and trucks rather than having their picture taken, their joy of just being together made everything work flawlessly. It's always fun to meet new people, but it's amazing when I get to meet special families such as this one.
Day 34: Family Road Trips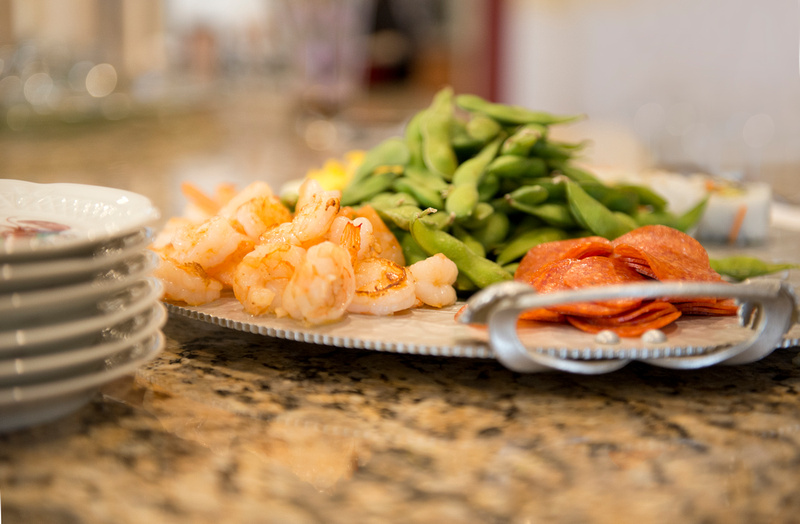 My sister, daughter and I jumped in the car and headed to Raleigh today to visit my aunt and uncle. There was no real reason for the visit other than we just missed being with them. As far as aunts and uncles go, they are by and far the coolest. My Aunt Kathryn is one of the most talented writers, cooks, and artists I know. My Uncle Tom, well, he is known in his community as "The Funniest Man in North Carolina" but I'm pretty sure they sold him short because he could compete for that title on an international level. It was a gift to be able to spend time with them, to share a road trip with my sister and daughter, and just be with family and have no agenda. Does the picture above capture all of that...not really, but sometimes it's more important to be fully present in the moments rather than capturing them to share with others.
Day 33: Love Does
Earlier this week, I learned I needed to incorporate a gluten-free diet into my lifestyle. The change didn't phase me much until I realized that meant no more pizza. I love pizza. for as long as I can remember, Friday nights were pizza nights. I had left to teach my late afternoon fitness class thinking today would be a day of new Friday traditions, only to return home and find my husband had made a homemade gluten-free pizza. He reminds me daily through his actions and service love is a verb. I am incredibly grateful for all of the acts of love in my life, but most especially for all of the ways my husband demonstrates LOVE DOES.
Day 32: Play Dates with my Kids
I love how snow days bring out the kid in us all. After building Calvin and Hobbes style snowmen and sledding downhill at Davidson College full speed while being chased by playful puppy romps, we snuggled in by the fire with our hot cocoa and fuzzy pjs (and let's face it, whether your sporting a mustache or not,you're never too old to wear fuzzy pjs). It doesn't get much better than this.
Day 31: Couch Snuggles and Anticipation
After returning to work today and leading 6 fitness classes after days of being stomach punched by the flu, I was completely drained when I came home. My daughter was staying after school for play practice and my husband was at work, which meant I got some one on one time with my son. I am grateful that it is the being that outweighs the doing. We decided to flop on the couch, break our "no media during the week" rule, and just chill for a little bit together...after wrestling the dogs for a spot on the couch. Later that evening when we were all reunited, second winds kicked in and excitement and hope ran wild as the snow began to fall. The fast falling drops served as an invitation and promise to the gift of a care-free, snow-smothered, play date just waiting to be unwrapped tomorrow morning.
Day 30: Snow Covered Serendipity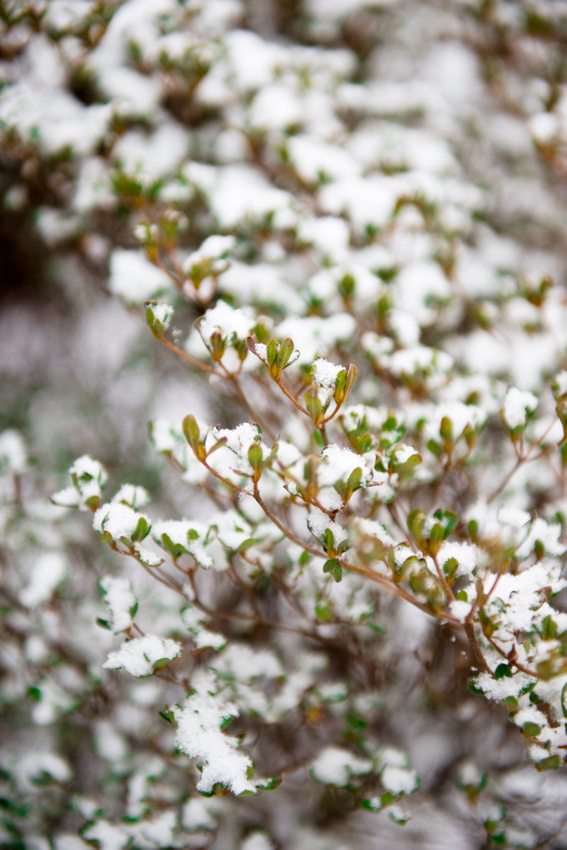 It was a crazy morning this morning as we awoke to a snowfall surprise. The snow seemed to catch everyone off guard and left no reaction time for any sort of school delay or closing. Lucky for me, it was my day off. Don't get me wrong, I love my job, but fighting flu can sap some serious strength and I was craving some quiet recovery time. So, after dropping the kids off at school, I drove up to my favorite coffee shop, stood out back, and just let the small flakes fall upon me as I absorbed the beauty of the moment. It seemed ironic to me that something so quiet, soft, and peaceful creates reactions of crazy-hyper-youth-gone-wild energy. I felt a little guilty leaving my fellow teachers trapped in the building with all of the energized kiddos while I escaped to enjoy my coffee in serene-spilled solitude. It didn't take long for that guilt to turn into gratitude, however, as I took my first sip and gave thanks for the thousands of gifts drifting down from above.
Day 29: Growth Mindset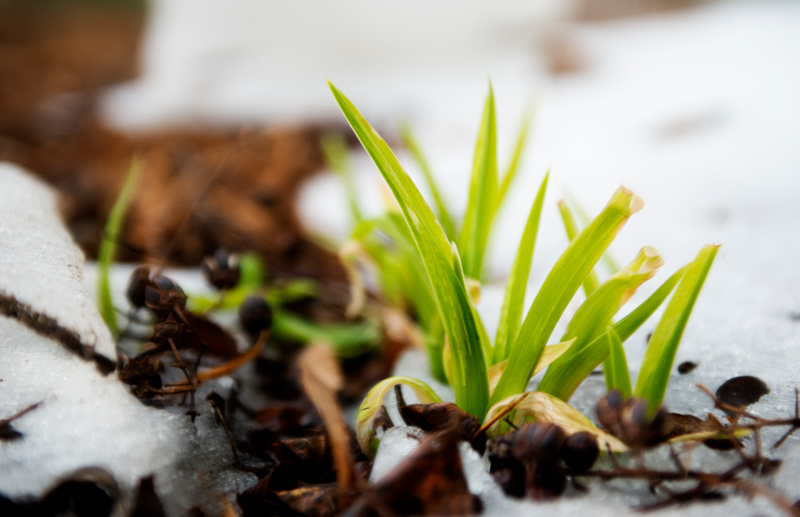 In one of our staff meetings we learned about growth mindset and the power of "yet." Growth mindset reminds us that we are not victims to an assigned set of abilities or talents, and by adding "yet" to negative statements, we empower ourselves on a course of actions and choices allowing us to reach great heights. This form of thinking is beneficial in anything we see as struggle. I can almost hear the little bloom pictured above saying "it's cold, there's ice all around me, I'm not going to flower...yet." I could relate to this shoot as I work on regaining my health and strength. I'm not strong enough, I don't feel good, I'm not better...yet. I know with the right care and dedication to my well-being, however, that I'll be back up and blossoming in no time.
Day 28: Sick Days
It seems silly to be grateful for sick days. The picture above was all I could capture because I couldn't get out of bed due to body aches, fever, and just feeling all out miserable. We don't have a television in our room and my eyes were too weary to read, so I spent my day in bed wavering between naps and quiet stares outside my window. Funny thing is, there is beauty and peace in simple silence and nothingness. There were no distractions, there was just me and the ever present moment. I think at times sick days are a gift from above making us slow down, forcing us to rest and even stop all together. In a crazy busy world, we often feel guilty resting and being...especially during long periods of time. I am grateful for the amazing way the body heals itself and for the opportunity to just be .
Day 27: Time to Do the Things You Love or Nothing at All
Grateful for the rare days when there are no confines to the calendar and plenty of open space to pursue soul-feeding passions and/or nothing at all.
Day 26: High School Dances and Mock Photo Booths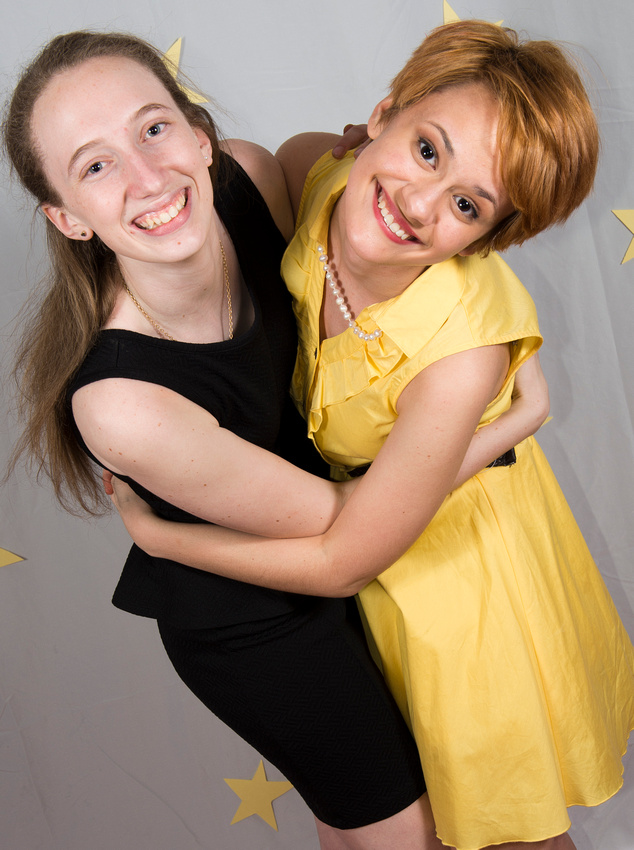 I had an incredible opportunity to help shoot a mock photo booth at our High School's semi-formal dance. It was such a gift to see so many of my past students thriving, dancing, and enjoying life. These kiddos have transformed into beautiful young adults inside and out. I am grateful for the awesome adventure I had with super talented artist and dear friend Lee Ann Harrison (credited for photo above). I am forever grateful to the magical Joy Warner who not only made all of this possible, but who teaches me on a daily basis the unlimited incredible potentiality that manifests when life is fueled with real love, passion, and commitment to life's non-negiotables.
Day 25: Hidden Faces and Photo Bombs
I am always seeing hidden faces in random things and places. Gratefully, I share this gift with a friend and we often text pictures of the faces we find. Today I knew it was going to be a good day when I noticed my "everything free" blueberry muffin smiling back at me. As I held the muffin up for its close up, my dog quickly jumped in with eager anticipation of sweet morsels hitting the ground. What a beautiful sight when we set our eyes on our hearts (or stomach's) desires!
Day 24: Tranformation
These past few days, everything has been shut down due to weather, including my son's scout meeting. As patrol leader, he was quite concerned about losing a day to prep for a weekend Klondike Adventure with his patrol. So, he took matters into his own hands and designed a prep meeting at our house. I watched him lead and guide a group of boys in frigid temps as they practiced various survival scouting skills. I was impressed by his dedication, his discipline, and the way scouts is helping him transform not only into a great leader, but into an incredible young man. As I stood in the door way snapping pictures (it was too cold for this girl to make her way outside), I noticed the sky...a little reminder that as much transformation taking place, love centers it all and love wins.
Day 23: Snow Days
I am grateful for the surprise of snow leading to muffin-baking, pajama-wearing, time-off-together snuggle days. I am grateful for the beauty that emerges from the bitter, the cold, the frozen, the thawing out, the warmth, the fire, the security, and the transformations that happen within all of those spaces.
Day 22: Projection and Possibility

The above images were created with the use of a projector in a portrait class I am taking at The Light Factory. They serve to remind me of the power we have to create our own stories. The words we wear on our sleeves, an expanding universe of infinite story-telling possibility, and ourselves as authors creating the depth of our character in each moment we are given.
Day 21: Purging, De-Cluttering, and Cleaning House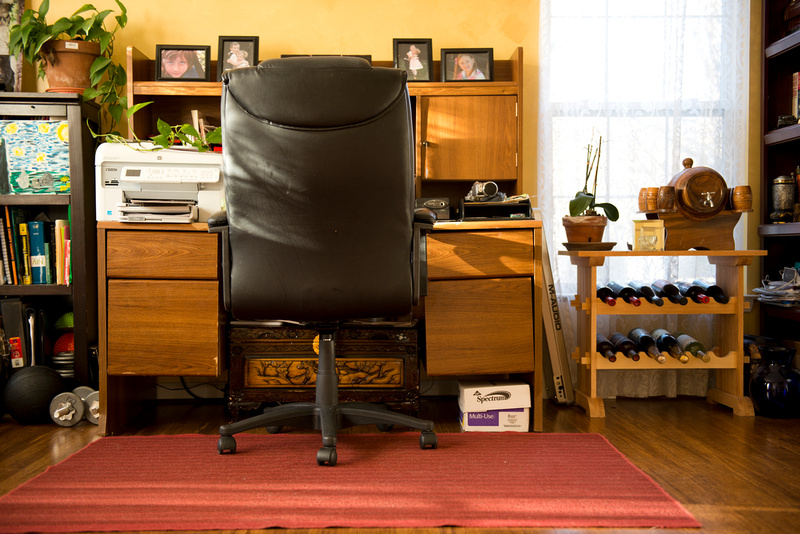 Grateful for the peace that follows after getting rid of the extra stuff we needlessly hold on to and putting the stuff we keep back in its rightful place.
Day 20: Valentine's Day
My husband and I kicked off Valentine's Day with a couples thai massage workshop. We were guided through a process of serving our mates through relaxation and wellness techniques. I've never been a big fan of the marketing and consumerism attached to this holiday, but I do appreciate a day focused around love. I'm not talking about red roses and box of chocolate kind of love, but real love.
A friend of mine recently shared a story about how her Great Grandmother's favorite holiday was Valentine's Day. Her Great Grandmother would send out Valentine's cards to friends and loved ones every year. Her Great Grandmother passed away during the month February, and soon after her death, loved ones received notes of love and appreciation mailed out just shy of her passing. This story helped to open my eyes to the power of love and the potentiality of this special day. Real love is serving others with grace. It's hard work, it's sacrifice, and it is so worth it. Imagine if we all set time aside to let all the special folks in our life know that they matter. Imagine if we all set some intentional time aside to serve with grace. I am grateful for this story and the new possibilities it brings to celebrating this special day.
Day 19: Student Led Conferences, Advisors, True Love
Today, I received a text from a friend sharing a thought that our lives are opportunities to be human connections of true love for one another. These past few days I have been knocked down, wowed, and overwhelmed by the way so many special friends have been true love connections. My daughter had her student led conference today. Rather than meeting with teachers to discuss how Kara is performing in school, the student led conference allows Kara to take ownership of her own learning and inform us about her strengths and weaknesses in each subject. Kara worked closely with her advisor, Beth, to accomplish this. Before the conference began, Beth presented Kara with a special gift of a beautiful, hand-crafted metal heart necklace . Beth explained to Kara the heart was imperfect because love is imperfect, that sometimes it is hard and sometimes it hurts, but it is always beautiful and always worth it. She designed the heart to match the template Kara chose for her SLC presentation. Yet again, one of Kara's teachers gave her a gift of a lesson that could never be taught within the confines of classroom walls. We have been blessed beyond words to be surrounded by incredible souls that serve as human connections to true love, and who remind us of the miracles that occur when we give the gift of self while serving others with grace.
Day 18: Random Acts of Love
Today is my daughter's birthday. She was supposed to start her day with a student led conference followed by a day of fun surprises. Instead, she woke to find her beloved pet rat, Cream, dead. I texted her advisor to let her know we could not make the student led conference and we changed our plans to grieve, process, and honor the time she had with Cream. Late this morning, there was a knock at the door. Kara's science teacher, Sarah, had heard of KK's loss and stopped by in the few minutes she had between a jam-packed day of conferences to comfort Kara and surround her with love. She came bearing flowers, a favorite treat for pets still existing, and lots of love. Sarah is a dynamite science teacher and has instilled a passion for science in my daughter. Today, however, she gave the gift of teaching my daughter perhaps the greatest lesson..the power behind a random act of love. There is no better gift my daughter could have received today and gratitude seems hardly enough to express what I feel in my heart for this random act of love.
Day 17: Coffee with Meg
It doesn't matter if it is coffee, or dancing, or just sharing life's moment, this girl is simply pure sunshine for the soul. She has taught me so much about faith, love, life, and laughter. Though she initially blows most people away with her mad dance skills and passionate energy, this girl is wise beyond her years and her light is blinding. I am forever grateful for the gift of her friendship and the moments we get to share.
Day 16: Card Games
There is something about the simplicity of sitting around the table with a deck of cards. No matter how busy or crazy life gets, there's always time for a quick hand of cards.
Day 15: Study Time With The Kids
Grateful to walk the path of life-long learning with my children.
Day 14: Sounds Within Silence
Grateful for the small sounds noticed in the space of silence...a puppy's soft grunts, the cooing of a dove, the whispers of the spirit.
Day 13: Indulgence
Most Fridays, my family unwinds with pizza and movie night. After a long week of eating right, exercising, and working hard, there is nothing better than snuggling up on the couch with my favorite people savoring a delicious slice of pizza and glass of red wine.
Day 12: Pursuing Passion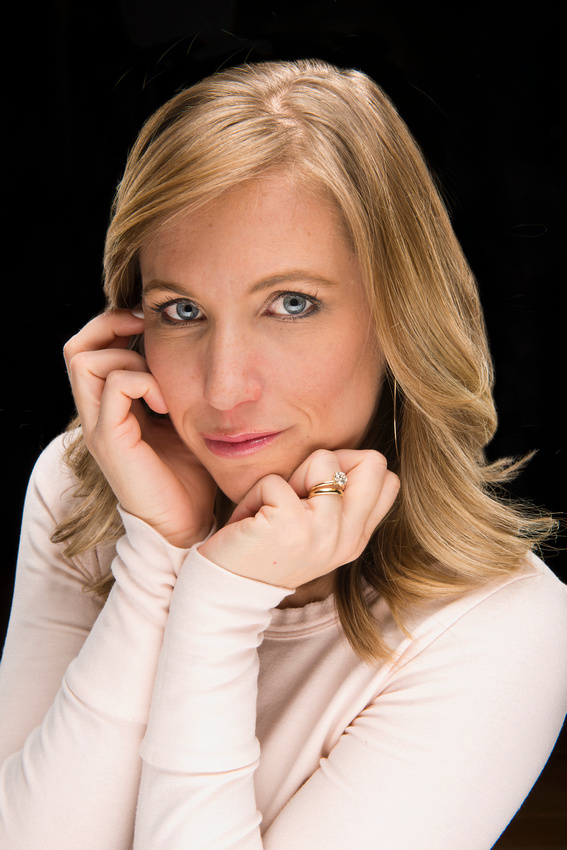 I have been taking a studio lighting class at the light factory these past few weeks (an amazing gift from my husband). I love learning about the art that feeds my soul, about how to use and create light, how to see more deeply, and play with possibility. Photography teaches us that the shadows and darkness are just as important as the light to capture an incredibly beautiful image.
Day 11: My Marriage
I am grateful for the foundation of love I've been blessed with, for opportunities of learning, growth, togetherness, the chapters we've written, and the chapters yet to come. Michael Angell, I am grateful to have you as my forever life partner. Thank you for being there through the beautiful, the ugly, and the ugly beautiful.
Day 10: Returning Home
I am grateful for my husband and children, my loved ones, my tribe, my colleagues, my neighbors, my church, and all that make up home. I love the life I have created with my husband and children and the excitement I feel when I'm away and about to return home to them. I am also grateful for all those willing to do tough jobs that make returning home possible.
Day 9: Winter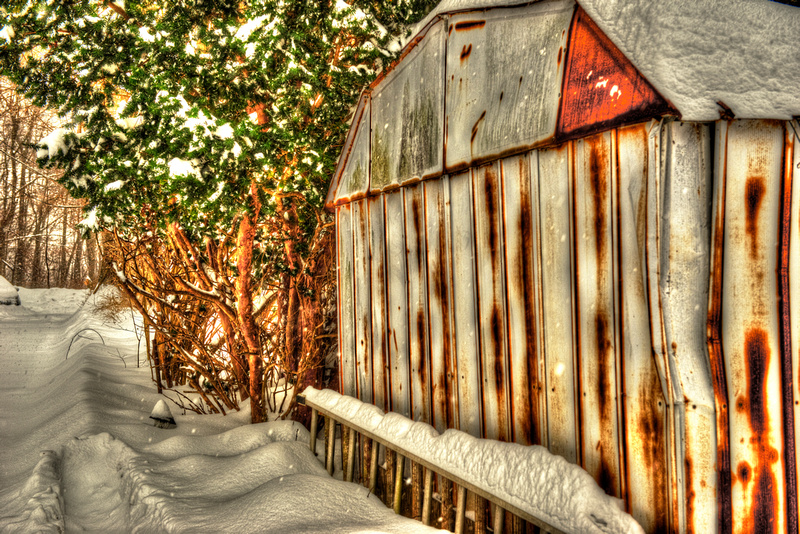 We had approximately 8 inches of snow fall while we were in NY. This is the last snow fall I will ever experience here. This shed will soon be removed, the house soon sold, what ever contents left thrown out or donated. Winter reminds us that what seems like an end is really just the foundation and preparation for new life. I am grateful for the knowledge that underneath all of the snow lies the promise of new growth, new potential, and countless seeds waiting to bloom and burst forth with radiance and new energy. I find gratitude in the beauty of the old and the promise of the new.
Day 8: Super Bowl on a Movie Screen
So awesome to watch the Patriots and Sea Hawks go head to head in my dad's theater. This was probably the first football game I have ever watched with my dad and my sister and the last few minutes had all of us jumping out of our seats. My favorite part... the half-time show. Katy Perry totally rocked it. We've had a lot of memories in the theater room and I am grateful for all of them.
Day 7: Game Night and P-Pa Party Mix
After a physically and emotionally hard day of cleaning out my father's attic and sorting though my brother's belongings, my sister, friend, cousin, dad, and soon to be stepmother gathered around the table for some fellowship and fun. My dad, with his mad hosting skills, put out his party mix of peppermint m&m's and goldfish to munch on as we ridiculously competed against each other and raced to the finish.
Day 6: Commitment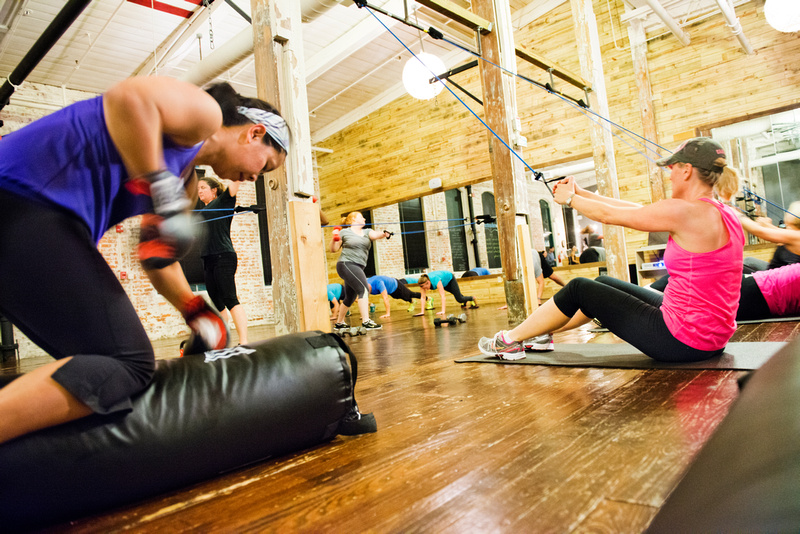 Every Friday morning, my husband and I wake up at 5:15 am for a hard core workout with this stellar crew. There are no excuses, no sleeping in, no backing out. Starting our morning and our weekend this way together is one of the steps towards our best-version-of-self.
Day 5: Chloe
This is a bittersweet gratitude for me and a hard one to put into words. I am so grateful for this dog. She represents a piece of my brother and my time with her helps me feel connected to him. She is full of personality and spirit and I hear his laugh every time she plays and talks and sits on our laps. She was supposed to be his service dog and will soon be an official therapy dog. She will bring joy to many hearts, but none will compare to the joy I have when I'm with her. I'm so grateful to have something to hold on to after impossible goodbyes.
Day 4: Time With This Girl
Whether it is painting pottery or waiting in a doctors office, time with this girl is a precious gift from above. She is my miracle and motivates me daily to be the best parent and person I could possibly be. She is a passionate, determined, strong, brave, loving dreamer that makes magic every day. She is quickly growing into a beautiful young woman and I am beyond grateful to have a front row seat on the journey.
Day 3: CSD Wellness Crew
Spending 2 days a week after school working out with these ladies is an incredible highlight of my week. Their strength and spirit wow me each time we gather and I get so excited at the mere thought of our gatherings. The discipline, bravery, and energy they bring is inspiring. It is such a gift to watch them grow stronger every day. I am a better person because of them! *There are many fabulous, incredible faces that are part of this crew not pictured here. Though our entire community is not fully represented in this photo, my love and gratitude overflows for each one of you!
Day 2: Best Job Ever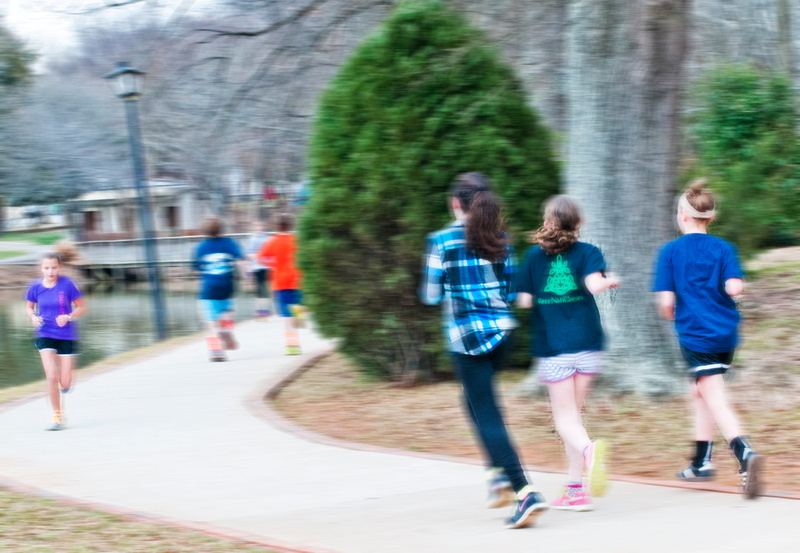 One of the most beautiful things about teaching in middle school is the pure surprise each day holds. Some days can be quite challenging and others pure magic. Most are a combo of both. Today was a pure magic day. I've been coaching my kiddos to run a 5k. Let's face it, running is hard. It takes commitment and determination and some have to fight harder than others to overcome the barriers that accompany running. Each of my kiddos wow me every day with their efforts and energy. Today, one particular student took it upon her self to motivate those around her. Because of her enthusiasm, persistence, and encouragement, these students ran the longest and fastest run of their lives. She accomplished in minutes what I have tried to achieve in months. It reminded me of the power of friendship, the potential we all have in helping others achieve greatness, and made me feel incredibly grateful that I get to spend my days being a part of the magic these kids make.
Day 1: Life Group
I am grateful for my Life Group. Let's face it, we all need a crew to help keep us on track. We traveled across the world together. We became love in action through surrender and obedience. We continue to meet weekly to remind ourselves of the shared journey that began our first night in Kenya. We laugh, cry, and pray together as we encourage each other along the path of best-version-of-self, faith, and life-long learning . My heart overflows with gratitude for the gift of these amazing people in my life and for the commitment to coming together no matter how busy or crazy life seems to become. They certainly played a role in kick starting this project back up and they are simply awesome. Go Gratitude.
---
Breaking barriers. That's the theme this month at Kadi Fit, and as studio goers we've all been challenged to recognize, confront, and begin to overcome our barriers. Lately, there have been so many barriers staring me in the face I didn't even know where to start. There has been one barrier in my life, however, that seems to be continuously present and that is facing the fear of writing. I started this blog a year and a half ago with the intention to overcome it, and though I made strides, at the end of the day I wimped out of the race. I made excuses. I found other ways to distract or busy myself, but all of those things didn't make the internal pull of knowing I needed to write go away.
Most of my excuses revolved around the fact that I kept waiting for the next "big thing " to happen to write about. I knew I would be traveling to Kenya with my family to work with The Kilgoris Project. I dreamed of sharing photos and adventures and bringing cultures together through blogging and photography. I could share the real moments and barriers I faced knowing I was bringing my daughter who has a life-threatening allergy to insect bites across the world in a remote area with little medical care and lots of bugs. I could share about the incredible land, the beautiful people and the amazing relationships that were formed, or being face to face with a cheetah as it stalked a gazelle, or the smiles and warmth of the children that enveloped me as I held them. There were no barriers at the thought of sharing those stories and when the trip came, I was ready. My laptop and camera cards were chock full of story seeds waiting to take root. Before I could even think of tending to them, however, my entire world shattered.
Twenty-four hours after returning home from Kenya, my baby brother tragically passed away. I hadn't even adjusted to the time difference and I was picking out his coffin. My heart, which had just been overflowing with love and joy, now ached unbearably. Life sucker-punched me hard and I didn't know how to get up.
It's hard to get up when you feel as if part of your soul died with your loved one. It's hard to care about barriers when you feel so broken and exhausted you know it would be so much easier to have them crumble on top of you because you see no way of ever breaking through them. It's hard to be near light when darkness surrounds you. And it hurts.
In my head, I could see all of the good placed before me. I knew God sent me to Kenya, not so I could experience stories to blog about or to bring goodness and love over there, but to give me what I needed to make it through what awaited me upon my return. I saw that I was given an extended family there, through the team I traveled with and the Kenyans that hosted us. I learned the importance of prioritizing relationships over tasks, of being present versus productive. Because of that trip I could receive the love my family wrapped us in in NY, by rushing to our side, by making sure my children were taken care of, by traveling, by holding us, grieving with us, and my gratitude for them was intensified a million fold. In my head I saw how incredibly blessed I was by the incredible love in my life. It was because of the incredible love of family and friends I found the strength to get up and face another day even if I just stumbled along. I could see each and every one of them trying to knock down the barriers from the other side. I heard their voices calling out to me. I could feel them fighting and pounding for me even if my heart left me too weak to answer back.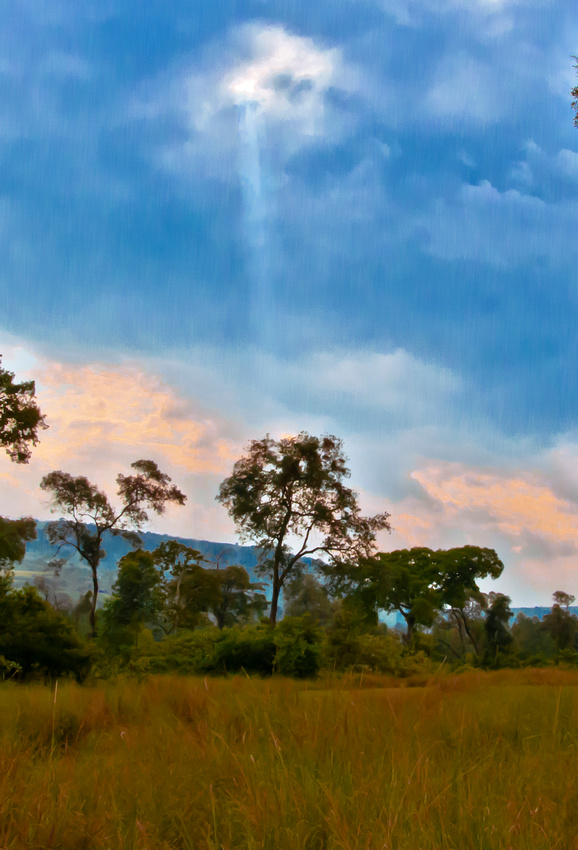 The thing I am learning about barriers, sometimes before you can break through them, you have to break down. Perhaps it's that struggle of being present versus productive or the desire to hurry pass the pain and sorrow, but until I became completely broken (in a very public arena I might add), until I acknowledged all of the hurt inside of me and admitted out loud all of the ugliness smothering my soul and was willing to open every painful wound and turn it all over to God, I didn't stand a chance against my barriers. There has to be a willingness to embrace and come face to face with the pain and hurt, there has to be a point of getting so completely vulnerable that you are willing to come completely undone only to find the strength to build yourself back up again.
Is it scary? Yes. Does it hurt? Sometimes so much you don't even know how to take one more breath. Is it worth it? Without a doubt. And in that broken vulnerable state I am finding a renewed strength to tear down those barriers, to build bridges where holes have been left, and to fall into the embrace and support of all of the amazing souls that have been fighting hard from the other side. Suddenly facing those barriers and joining back in that race doesn't seem so hard.
This post is dedicated to AJ. I know the gift and frailty of life because of you. You overcame more barriers than anyone I know.Your incredible laugh and beautiful sparkle in your eye light my path. I love you forever.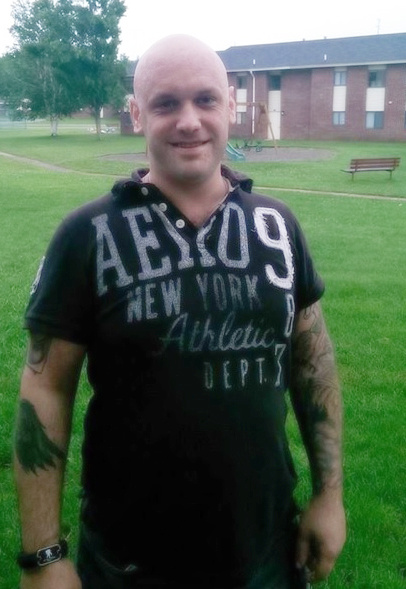 ---
My husband recently made a decision, all on his own I might add, to purchase a couple of rats as pets for our daughter. I came home from work only to find two rats sitting on my daughter's shoulders with my husband and daughter displaying oh so proud "look what we have" goofy grins. Word to the wise for any husbands out there: purchasing rats for pets, or anything involving rats for that matter, should definitely be a husband-wife conversation before any action is taken. This is especially true if your wife is from New York. Thankfully, I had enough exposure to yoga to allow me to stay grounded and breathe through the situation rather than lash out and question the development of my husband's frontal lobe.
I don't know about you, but I grew up with the story that rats were something to be avoided and not cuddled. They were a symbol of filth and disease, have been depicted in a number of horror films and certainly are not known for their cuteness. Somehow, my daughter and husband did not share this story and I was left struggling to find a way to coexist with a couple of rodents in my house.
Over time, my daughter worked diligently to desensitize me to my fear of her new pets. She showed me research explaining the cleanliness and intelligence of the animals. She taught them to sit on her shoulder and run down her arm and jump onto a target when she stretched out her arm while yelling "charge!" They learned to go to her at the command of a whistle. There are no words for the love my daughter feels for these rats. Where I would see beady eyes, she saw loving portals glancing back at her. Where I would see thick and scary tails, she saw God's perfect design. Watching my daughter's interactions with the rats soon led me to question the story I held on to for so long…the only story I had ever known when it came to rats.
I began to wonder if I could see the rats through her eyes…if I could let go of all my fear, or any past judgment, and just glance at them with love and appreciation and lose any preconceived notions. I took time each day to observe them with an open mind and eventually came to hold them. I saw that each rat had its very own distinct personality, that they preferred different toys and different treats. I watched them find comfort by snuggling close to each other when they were scared and scuffle as any sibling pair when they both wanted the same thing at the same time. I came to know them by their names Cookies and Cream. And I did come to see them as God's perfect creation, not so much because I fell in love with them, but because I saw the joy they brought to the rest of my family's hearts.
When I learned to embrace the rats rather than fear them, a new world opened up. My daughter grew closer to me and was eager to spend more time with me because it was a sign of accepting her as well as something she loved. We came together as a family to learn more about our newest additions and worked together to teach them new tricks. Letting go of my story also allowed me to look at my husband with gratitude rather than the "I can't believe you did this" glare he received for quite some time (I do believe our lines of communication will be a little clearer as a result of this journey as well)!
If letting go of the story about rats could bring forth positivity and love into this world, I began to imagine what other stories I could let go of. I wondered just how much my world could change if I stopped attaching stories to myself or others…if every day I was able to glance upon everyone and everything with fresh eyes and an open heart to truly understand and know what I was looking at. Is this what it means to look at the world through the eyes of a child?
I realize now that my stories are just that – stories. They may or may not contain elements of truth but they certainly limit my ability to experience moments and people in their perfection.
Letting go of stories is not an easy process. It took time, dedication, and a willingness to see through a new lens to change my stories about rats. It also took a brave friend leading the way with an open heart and willingness to connect with my daughter to teach me that love is stronger than fear.
If letting go of my stories about rats was this time-consuming and difficult, how much harder are the stories we hold on to about others and ourselves! For years I have heard an internal voice telling me "you can't do that" or "you shouldn't do this" and "you're this" or "you're that." I am guilty of associating past experiences, both positive and negative, with everyone in my life (including myself) and limiting them to that preconceived box. No one should be limited to a box or be defined by past experiences. Our life is a limitless one and when we release our stories and embrace the idea of everything being a new experience, we begin to play on a field of potentiality and we explore new depths of beauty, truth and love.
I have no doubt that letting go of stories will be a life-long journey. I like to think Cookies and Cream (and yes, even my husband) have given me the gift of the first step in this journey through awareness. Now that I have had a small glimpse into how much my stories limit me, I am empowered in making conscious choices to keep them or work on letting them go. Rats. Looks like I have a long haul ahead of me…
---
The creation of this blog was founded on overcoming fear and vulnerability. I think every parent out there would agree that the greatest fear of all concerns our children. We fear failing them, not being able to protect them, or God forbid, losing them. My husband and I walked the very painful path of having to bury a child. We lost our daughter, Gabrielle, shortly after birth. She was born three months too early and her lungs were simply not strong enough to breathe on their own. We were young. We were helpless. We could not understand how losing a child was possible and sat numb in a cold hospital bed listening as the nurses told us we would not be going home with our first born.
Losing Gabrielle was without a doubt the most difficult and painful trial my husband and I have endured. There are no words to describe the heartache that followed. In hindsight however, it was beautiful and perfect and left us with a powerful gift. We were blessed with two beautiful healthy children afterwards and we knew not to take a moment with them for granted. Our short moments with Gabrielle taught us how precious life is and gave us awareness to making the most of every moment. It helped us understand that our children truly are not our children but on loan from God and that every second we have with them is a gift. We see them for the miracles they are and we are deeply grateful.
This awareness allows us to appreciate every moment with our children, but it certainly didn't prepare us for parenthood. My husband and I often joke that we will hand our children a book of all the things we did wrong as parents at graduation to save them thousands on therapy bills. Perhaps a good title would be 1,001 Plus Ways We Goofed. Remember when we didn't let you stay up late? No worries, it's in the book. And all of those violent video games we wouldn't let you play or movies we wouldn't let you watch, that's in the book too. Oh, and all the sugar we didn't let you have, that's in there. Most recently both my children rallied forces to convince me that bringing them to workouts five days a week was cruel and unusual punishment and that we should compromise on a three day a week workout. That will be its very own chapter. And the more we talk to other parents, the more we question our job performance and ourselves.
Yes, our book may be volumes by the time graduation comes around. But recently, something made me question giving our book a different focus. I was completely taken aback when I learned my children had made the front page of a local paper. I wasn't with them when the photograph was taken or when they were interviewed. When my son casually mentioned he and his sister spoke to a reporter, I had no idea it was for front-page material. The picture and article highlighted how they were making and selling bracelets to build a school in Africa. A friend mentioned how moving it was to have an eleven-year-old boy so passionate about helping others across the world and went out of her way to help him on his mission. I think that's when it hit me.
Forget the book of how we are getting it wrong. It's time to focus on what we're getting right. When I see my children get excited about serving others, I know we are doing something right. When we are at the mall together and witness a group of teenagers purposely knock down a sign and walk away and then watch my children run over to fix it, I know we are doing something right. When my son reminded me of the importance of faith when mine waivered and his faith proved my doubts wrong, I knew we did something right. When I see them become love in action, I know somewhere along the line, we did something right.
On their graduation day, we probably will have volumes filled on the ways we goofed. And I will most likely take that and show it to them for a second and then toss them aside before handing them the small coffee-stained paperback of what we did right. Because all of those volumes of ways we didn't live up to being the perfect parents are insignificant if my kiddos live passion-filled lives grounded in love and faith. Those moments of love, compassion, gratitude, faith, service, dedication, hard work, and perseverance are the ones I want them to focus on and remember. Because life is precious and unpredictable and when we open our eyes to what we are getting right and truly see the miracles before us, it is joy-filled, beautiful and perfect. When we can hold on to that, when we can be that for others and ourselves even and especially in the heart-wrenching and painful moments life may throw at us, we open ourselves up to receive amazing grace-filled gifts. When we can give love and be love and inspire others to do the same, we know we are getting it right. Fear dissipates leaving a heart full of joy and gratitude and a realization that all is beautiful and perfect and that's about as right as it gets.
---
Pursuing Passion
My daughter is wild about penguins. I'm pretty sure her room is stuffed with more penguins than are actually in Antarctica. I can't remember how or why her love of penguins began; it seems to have always been a part of who she is. Put simply, penguins are her passion.
For her birthday, our family surprised my daughter with a backstage penguin encounter at the Riverbanks Zoo. There are no words to capture the raw emotion experienced when a dream manifests itself into reality. The world stops spinning and nothing exists but love and perfection of the moment. Those few moments she had with the penguins fueled her passion tenfold and only confirmed what her heart already knew...she is going to be a "protector of penguins" when she grows up.
Lately, I've been struggling with my passions. I've been trying to figure out what I want to be when I grow up. I wish I had that one clear passion that burned so deeply inside of me there was no question what it is I'm supposed to be doing with my life. The problem is I love so many things I get overwhelmed and easily distracted. I'm passionate about family, fitness, teaching, environment, arts, relationships and a million other things. The good news is I am actively engaged in all of those things, but lately I have felt as if something was missing. I felt as if I was supposed to be doing more, being more, pursuing more, only, I had no clue what that "more" was. I did the only thing I knew to do- I asked for guidance and I went on a run.
There is something to be said for the quiet moments in between the pounding of lungs and feet on a run. A space opens up and distractions melt away. It was in this space that I found my something missing. And clear as a bell it hit me; photography is my penguin passion. I knew from the first moment I picked up my camera that I wanted to change the world with my photography. Only, I let fear, insecurity, and doubt keep me from pursuing it. How can I change the world through photography when I've never had formal training? What pictures could I take that could serve in making the world a better place? I was never going to be a National Geographic photographer so what good was it holding on to this crazy passion? And I listened to the fear voices. And listening made me miserable.
It's hard to kick fear in the face when it grabs hold of you around the throat and chokes your passions away. Fear is a fierce fighter. Fear arms itself with insecurities and doubts and when we forget faith, fear wins. With faith (and some knowledgeable friends to remind us along the way), however, we rediscover our passions and set forth on the path we were created for.
So how can I change the world with my photography? On March 9th I will be offering free portraits at Kadi Fit in exchange for a donation to The Kilgoris Project. Hopefully, one portrait at a time, we can build a school in Africa. I can take part in daily gratitude projects reminding people of the power of gratitude and miracles in everyday moments. This weekend I captured some special moments of a boy feeding birds at the zoo. His mom didn't have her camera so I emailed her my shots. Did I change the world? Probably not. Did I make the world a little brighter for one person? I like to think so, and it starts there. It starts now.
It starts when compassion and passion merge together and we regain our vision of taking what we love and use it to make the world a better place, one little moment at a time. When we use what we love to serve others, fear can't exist and fear can't win. No doubt I will need to be reminded of that many times as this dream manifests itself into reality, as I continue my struggle of kicking fear in the face, and as I pursue my penguin passion. If you haven't already discovered yours, I invite you to share this journey of pursuing penguin passions with me as we move forward grounded in faith, family, and friendship along the way. Leave your penguin passion in the comments below and let's waddle on together!
Enjoy this small slideshow of our Riverbanks Zoo experience...music by Bon Jovi "Welcome to Wherever You Are"
---
If we are going to kick fear in the face, we need to get out of our comfort zones. Growth doesn't happen in the easy or the known; it happens in the challenging, the awkward, and the unfamiliar.
This weekend my husband and I shared an adventure that pushed us both dramatically out of our comfort zones. We spent the weekend in Raleigh attending workshops and certification courses to become certified group fitness instructors. One quick scan around the room made us realize we stood out like two scarlet macaws in a celebration of polar bears.
My first bout of discomfort set in well before the workshop began. Upon check-in, I realized I had signed us up for the wrong workshop. The workshop we were registered for was a preparation course for the certification workshop I thought I had registered us for. This doesn't seem like a big deal; however, when you have your heart set on a goal of becoming certified in something and you realize it isn't going to happen, it can crush your spirit. The certification workshop was actually being held the next day and was sold out. We had been preparing for over a month for the certification. My initial reaction was pitiful. I was angry. I blamed lack of clarity on the website and had a nice little fit over the unfairness of the situation. In all honesty, I was completely frustrated with myself, but it is always so much easier to place the blame on others.
My sweet husband calmed me down and reminded me I could be part of the problem (which is what I was doing with my fit) or part of the solution. Deep breath. In order to become part of the solution, I had to surrender to my lack of control and become open to the situation in front of us. This was easier said than done, but made all the more doable when the love of your life is holding your hand reminding you not to sweat the small stuff. A few more deep breaths. A return to faith. Surrender.
Once I surrendered to the situation and embraced my lack of control, grace set in. Our instructor encouraged us to show up the following day, reassuring us that there were always no-shows and there was possibility that there might be room for us in the certification course. Hope. My aunt and uncle were watching my children and we had only planned for a one-day workshop. They graciously offered to watch the children for a second day. Love. When I was joking around with another attendee not to judge if Mike and I showed up in the same clothes the next day because we had only packed one set of exercise clothes, she pulled a clean shirt out of her bag and offered it to me. Compassion.
The funny thing is, no matter how uncomfortable, we always seem to be given exactly what we need. The preparation workshop provided us with a strong foundation of understanding rather than countless memorized facts. It allowed us to ask questions, to hear both success and challenge stories, and to dive far deeper into content and practice. It even helped my husband learn to move to the beat (I fell in love with him all over again as I watched him open himself up to vulnerability and dare greatly through this entire process). We also spent the day with some pretty amazing people. As for my children, they had a great time with my aunt and uncle. I remember spending weekends with them as a child and those are some of my fondest memories. To walk in a door and see love and joy radiate from your children's faces and know they were forming the same memories given to you in childhood was a gift beyond measure.
Mike and I were allowed into the certification course the following day. We aced the written exam. Despite standing out as scarlet macaws, we both feel as if we did well on our practical exam. We may not have been as strong and confident as the polar bears around us, but we rocked it out and had fun along the way. Mike even mastered the downbeat and put some swag into his grapevine. Priceless. If nothing else, we showed up fully, embraced our colorfulness, and dared greatly together. We won't know for certain if we received our certification for another 6 weeks. I do know that by surrendering to the uncomfortable it became a sweet discomfort. That sweet discomfort was the playing field where growth, learning, and opportunity took place. I also know that when you're holding hands with someone through the uncomfortable, pass or fail doesn't matter, certification doesn't matter, control (or lack thereof) doesn't matter. The love, laughter and togetherness throughout the journey were (and are) all that ever really mattered. Let us dive deep into life by reaching out, taking hold of one another's hands, getting uncomfortable, and journeying on together.
---
Ben Franklin once said "If you would not be forgotton as soon as you are dead and rotten, either write something worth reading or do something worth writing." It is my hope to accomplish both in this life and it is in this spirit that I begin this blog.
Those that know me are aware that I am an all or nothing sort of girl. I tend to throw myself whole-heartedly into my commitments believing that anything worth my attention is worth my full attention. Where this has proven beneficial in many areas in my life, I am learning it is not practical in all areas. I have tried committing to writing before and have set goals and pressures to produce something new every day. It was like trying to run a marathon before first learning how to walk. My 365 Grateful Project took me fourteen months to complete, and that was with my typical extreme focus and dedication. The purpose of this blog is not intended to be a daily reflection, but more like a couch to 5k sort of training program. My goal is to commit to at least one entry a month hoping I am constantly moving forward discovering new things to write and share about; hoping I am able to embrace and overcome my own fears and vulnerability associated with a full sharing of self. Most importantly, it is a platform of sharing. Writing is something I have always enjoyed, but the sharing of my writing is quite a different story. The thought of others reading reflections of my thoughts or passions has always been a huge producer of anxiety and source of both physical and mental fear.
Last night I had the awesome opportunity to listen to 5 "rock stars of fitness" speak about "kicking fear in the face" as part of the Tadasana Talks at Lululemon in Southpark. Five inspirational and motivational speakers offered five completely unique perspectives. One common thread throughout the sharings was that fear is without a doubt something we all experience. It is through our awareness of our fears and a willingness to allow them to be a foundation for faith that helps us transform them into something that moves us forward rather than something that leaves us paralyzed. The talks were the final cumulative piece pushing me to do what author/researcher Brene Brown so perfectly describes as "Daring Greatly" and begin this new soul-sharing adventure. And so it begins here in this arena with me kicking fear in the face. Write on.
With Peace and Gratitude,
Dani
Photo: Katie Dixon of Kadi Fit shares her story of overcoming fear during the Tadasana Talks at Lululemon in Southpark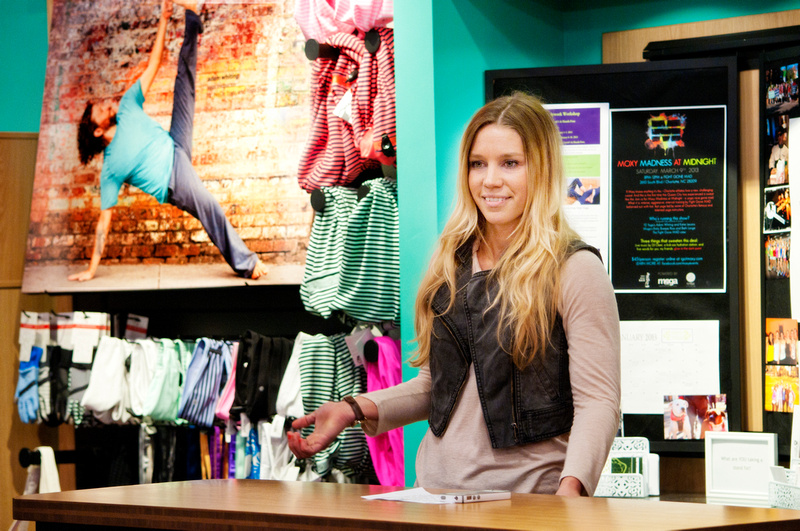 Archive
January February March April May June July August September October November December